Different Types of Stickers Used for Custom Sticker Printing Cut all the shapes!
When it comes to sticker shapes we've got em all! – Squares, circles, triangles, rectangles, custom shapes… Almost any types of stickers you can think of we can print into a sticker for you. We will even set up your sticker die-line for free!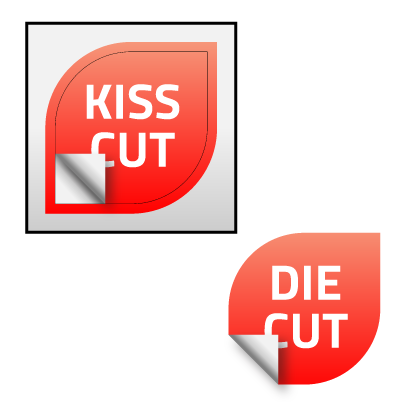 Kiss Cutting / Die Cutting
All our printed stickers are produced by either die cutting or kiss cutting our sticker stocks through our flexo die cutter or our digital die cutter. Because we don't use pre-cut sticker sheets our different types of stickers can have different custom finishes, custom shapes, custom die lines, custom sizes, custom everything!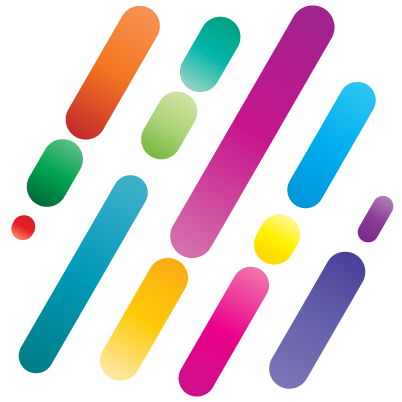 Sticker Printing - Full Colour
Printing stickers is what we are all about. By utilising the latest print technologies we can produce bright and beautiful stickers in vivid full colour custom stickers on almost any stock. The prints are solid, sharp and hardwearing and can be laminated for extra durability. We even have the ability to have variable data so every type of sticker can be individually named numbered or customised!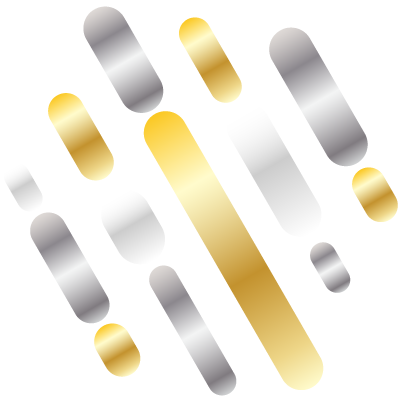 Sticker Printing - Foiling
Our digital foil sticker printing is just straight up awesome! – With no need for blocks we can print gold, silver and white foil on any types of stickers – and its real foil, not a metallic ink, so it looks super shiny. And just like our full-colour stickers, we can even foil variable data… Yay!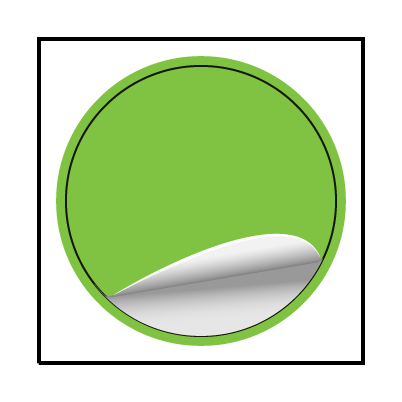 Single Cut Stickers
Single cut stickers are by far the most popular way that printed stickers are supplied. Your sticker shape is kiss-cut on to the pre-printed sticker stock of your choice and then cut down into easy to hand out squares.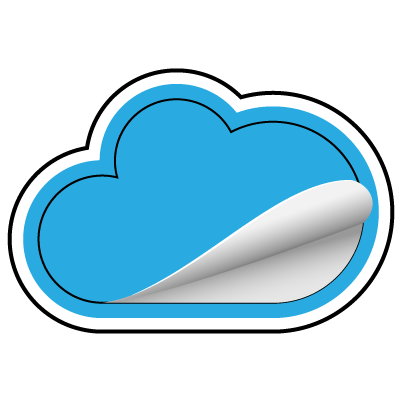 Border Cut Stickers
Border cut stickers are produced when the edge of the artwork is followed to produce an edge that perfectly mirrors the kiss cut shape of the printed sticker. These printed stickers look great and just like with all the sticker shapes we can set up the edge line for free!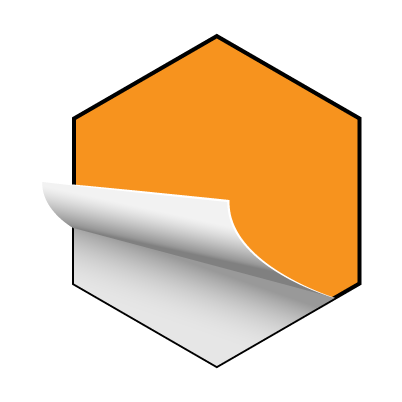 BorderLess Stickers
Borderless stickers are much like the border cut stickers but, you guessed it, without the border. Your die line is followed perfectly to produce printed stickers that are exactly to the shape you supplied (or have us set it up for you).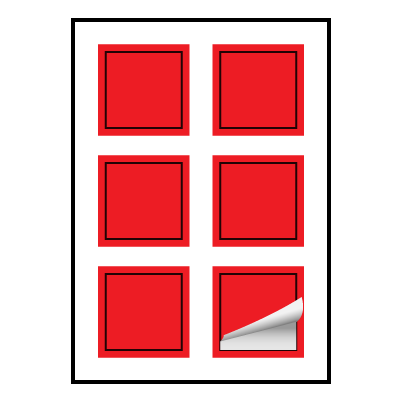 Sticker Sheets
Depending on your need it can be best for your printed stickers to be supplied on flat sheets. We kiss cut the sheets with your dieline and layup as many (or even as few as different types of stickers) printed personalised stickers as possible on any stock you want.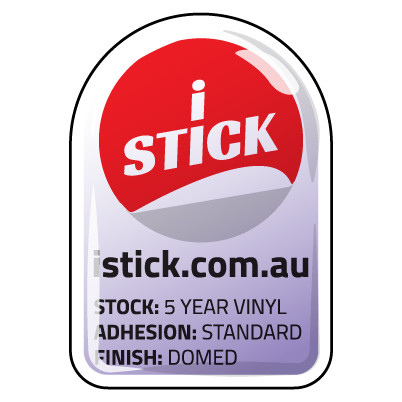 Domed Stickers
Rise to the occasion with our beautifully domed stickers. A hard wearing, UV resistant, flexible epoxy resin is applied to the surface of our 5 year vinyl sticker stock to create a 3D, super clear, tactile domed sticker. Domed stickers can be created in any shape and size for hundreds of different applications and uses (just make sure there are no sharp corners in your design). Domed stickers are custom order only so contact us for a quote.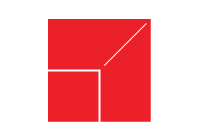 Large Format Stickers
Bigger is sometime better – and when it comes to large sticker types we have you covered. A2, A1, A0 and beyond is no problem with our cutting edge latex wide format printers. With an endless range of Indoor and outdoor stocks, BIG sticker printing has never been easier.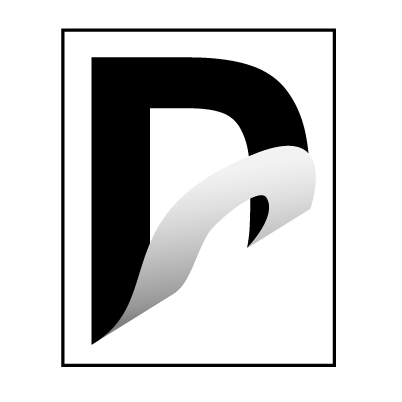 Decals
Need custom decals? no problem! – We plot perfectly cut decals on a wide range of high-quality films to whatever specs you need. Available in both our standard and our wide format sticker ranges – it means producing huge widow graphics or tiny vinyl decals are both possible at fantastic prices. Please note full range of films only available in wide format range with some on special order only.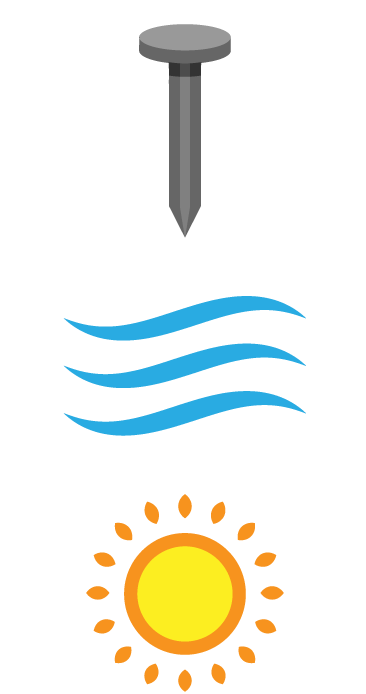 Scratch / Water / UV Resistant
All our printed stickers are produced on a dry ink printing press which creates vivid full-colour images. This process results in a hard wearing image on all of our stocks, but we understand that sometimes you want something even more durable and long lasting. That's why our stocks can have a laminate applied to produce scratch, water (depending on the stock) and UV resistant stickers.
FAQs
What types of stickers do you offer?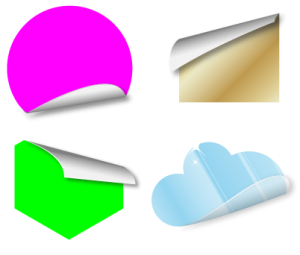 We can produce almost any kind of sticker imaginable on a wide variety of stocks. From kiss cut, die cut, shape cut, labels on rolls, decals to domed stickers and more, we can produce any type of sticker you need. We also have a wide range of stocks available, from everyday paper, vinyl, wine labels, to long lasting 5 year vinyl and coloured decal stocks.
What's the difference between stickers and labels?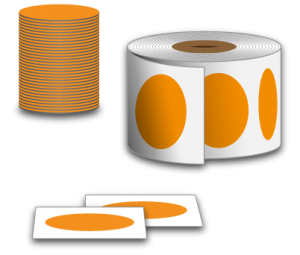 Stickers are supplied on a sheet, with either a single sticker or multiple stickers per sheet. Labels are supplied on rolls, which can be useful when applying stickers in commercial applications such as on bottles or packaging. Depending on the stocks and processes required, stickers can generally be produced in as little as 1 to 2 working days, where as labels on rolls can take 10 to 15 working days. There is no minimum quantity for stickers, where as labels on rolls start at 500. Speak to one of our sticker experts to see what's most suitable for your project.
Can you print foiled stickers?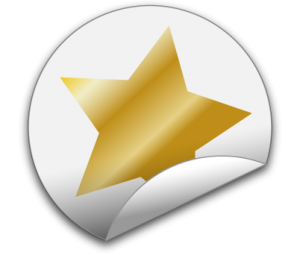 We can produce foiled stickers in a number of different colours and on a variety of stocks. Some of the types of sticker stocks that can be foiled are paper, uncoated paper, white and clear synthetic, kraft, freezer grade & fluorescent sticker stocks.
Do you print outdoor stickers?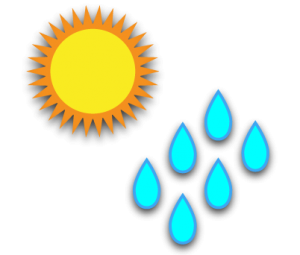 We can produce stickers that are suitable for outdoor use. We offer three types of vinyl stocks that are rated to last for 3 years, 5 years or 8 years. These types of stocks are printed with a UV cured latex ink that makes the stickers durable in all kinds of weather conditions.
What types of adhesives do you have?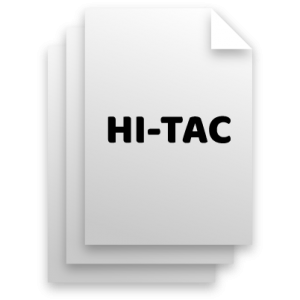 We have a range of different adhesives suitable for different applications. All of our stickers stocks have a permanent adhesive, except our removable & re-positionable sticker stocks. We also have paper sticker stock that's suitable to use in cold temperatures and hi-tac vinyl sticker stock that's perfect to use on low energy surfaces, like some plastics.