Home » sticker printing »
Benefits of Using Window Stickers to Advertise Your Business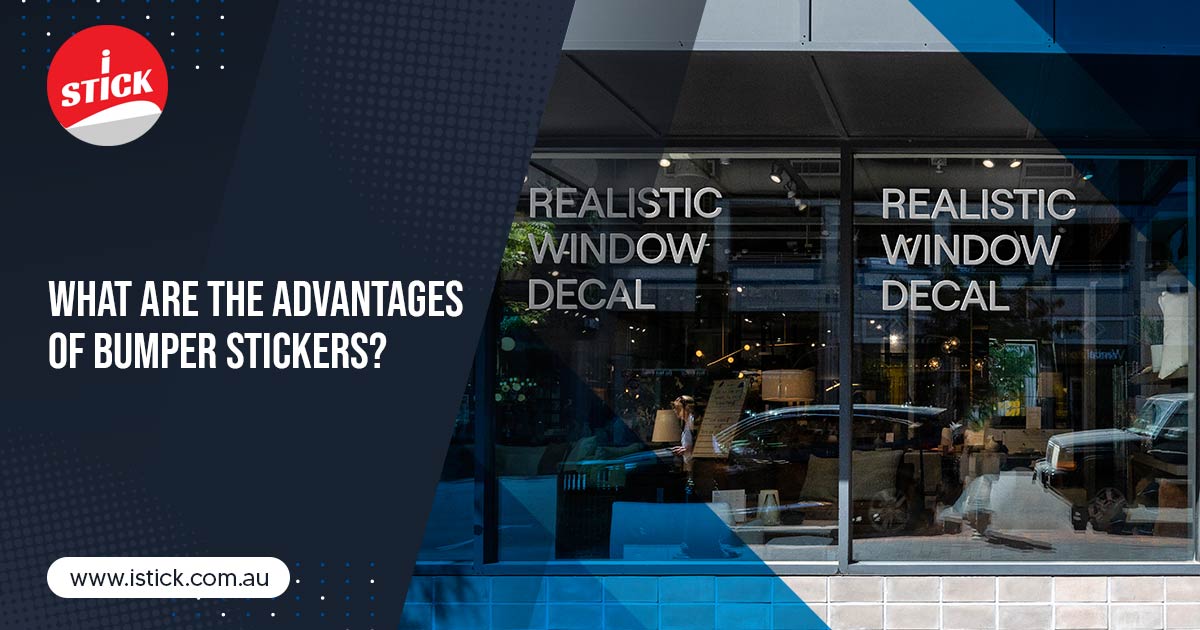 Imagine walking down a market street on a cold winter afternoon and your eyes alight on a shop window with a graphic of a giant hot cup of coffee and a fresh croissant. You can catch glimpses of a warm café from the other side of the window. Wouldn't you find such a shop beckoning you and find yourself opening the door wanting to discover its warmth? That's the magic of window stickers – they invite you to walk in and experience what the shop front promises. That's what makes custom decals on shop windows a most compelling form of advertisement for your business.
When it comes to window decals, Australia has many vendors who can design and print them for you. But, before that, let's understand the benefits of window sticker printing so you can make the most of it for your business.
Advantages of Using Window Stickers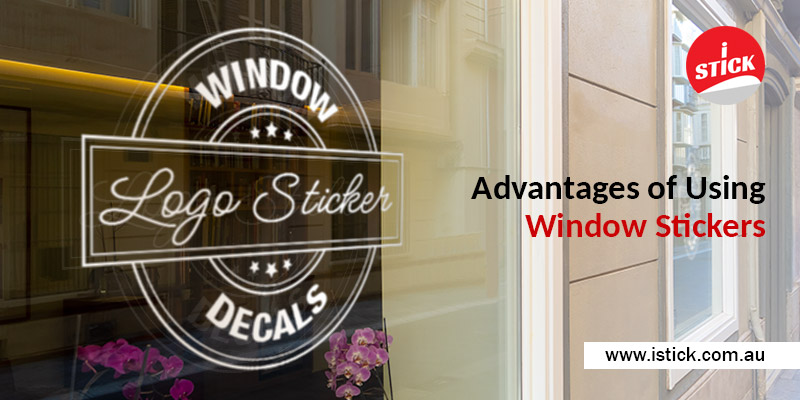 With people flocking back to the stores in huge numbers, this is a great opportunity to find novel ways to attract customers to your shop and increase the visibility of your brand. Let us see why custom decals on your shop windows are excellent for this purpose:
Intrigue your customer – Your shop front is the first thing a customer sees of your business. So, what better space than the window to pique the curiosity of shoppers? A customer seeing a funny slogan or a quirky graphic or a creatively designed theme will step in to explore more. Another way to arouse their curiosity is to cover the full window space with custom decals – this will nudge a potential buyer to enter your shop to see more.
Build brand awareness – This is the age of omnichannel promotion. A business needs to reach its customers through all possible avenues to grab eyeballs and retain their interest. So, why leave out valuable real estate for marketing like your shop front? Easily distinguishable window stickers that convey the idea of your brand are ideal for building brand awareness and brand recall. Aligning the theme of the custom decals with the online branding and messaging of your business will give it a distinctive edge. Attractive shop fronts tie in very well with social media platforms. Did you know that there are dedicated accounts on Instagram for posting unique and aesthetically appealing shop fronts?!
Flexible – Another benefit of opting for window sticker printing is the flexibility it offers. It is a fairly simple and quick process to remove window stickers and install new ones. So, if you want to change the look of your shop front to introduce new product lines or incorporate a new theme or promote seasonal discounts you can do it without much fuss. This allows you to be playful with your brand personality and keep your customers guessing about what's coming next.
Cost-effective – The best part about window stickers is that it is far more cost-effective than many other forms of advertising. When it comes to window decals, Melbourne has many vendors who offer custom decals at reasonable rates. So, you can experiment with themes and looks and also, change the stickers to align with your promotion cycles without overly worrying about the costs.
Create an atmosphere – Today, with customers having an array of options for shopping, they are looking for something unique and exciting. The shopping outing should be a sensory treat and offer an experience beyond just the mere act of buying products. Window stickers help in heightening the ambiance in your shop and creating an atmosphere that delights and invites your customers.
Variety of options – When it comes to window decals, Australia has a variety of options to choose from. If you are looking at a short-term option, you can go for window clings that use static charge and not adhesive and are thus easy to change. If you want something more permanent and are looking for vinyl decals, Australia has tons of vendors offering great options. Frosted window stickers provide privacy to the customers inside the shop without blocking natural light. Depending on factors like space coverage, privacy, wanting natural light, etc. you can choose a window sticker printing option that is best suited to your requirements.
Wrapping Up
Window stickers offer a vital advantage for your business by increasing the visibility of your brand and inviting customers inside your shop to explore more. Increased footfall leads to increased sales, and this makes custom decals one of the most effective means to advertise your business.
When it comes to window decals, Melbourne has many vendors from whom you can get them designed and printed. However, for something as important as your shop front you need a vendor who can promise quality and timely delivery. Therefore, you should come to istick for window sticker printing.
For us, quality is not just a buzzword, it is a commitment. Our team of experts will work with you closely on the design, customization, and delivery of the stickers. With advanced in-house technology, we can offer you options that are the right fit for your business needs.