Home » sticker printing »
Top Benefits of Using Custom Labels for Your Products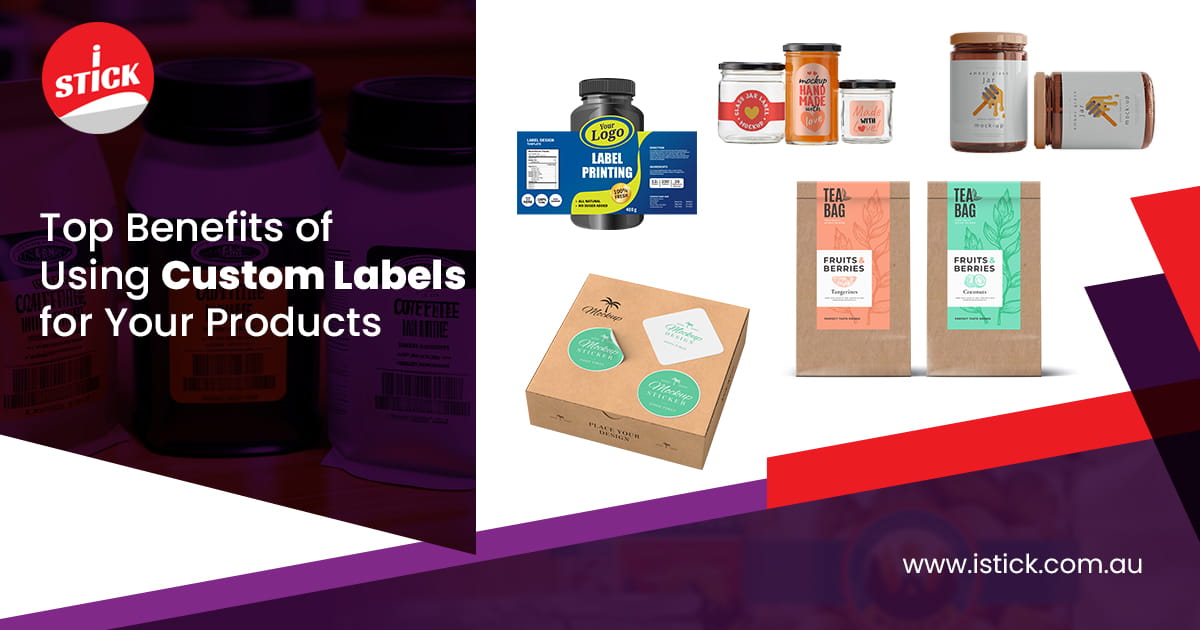 Looking to enhance the visibility of your company and leave a lasting impact on your customers? Custom labels are required to achieve this goal! In today's competitive company environment, standing out is critical, and investing in high-quality personalised labels is an effective method to do so.
Below, we have outlined the benefits of using personalized labels, particularly on vinyl in Australia, and explained why iStick is the perfect option.
Benefits Of Custom Labels
Custom labels have the power to completely modify your product presentation and branding strategy. Here are some significant benefits:
Distinctive Branding
In a crowded marketplace, custom labels allow you to stand out. You can create a design that matches your brand identity by using private labels. Custom labels can set you apart from your competitors in Australia, where consumers are looking for something something unique. Whether you're in Melbourne or elsewhere in Australia, customizable labels may help you develop a distinct and distinctive brand image.
Increased Product Visibility
Getting the consumer's attention in a sea of products is difficult. Custom labels allow you to create visually appealing labels that immediately draw attention .Colorful patterns, unusual forms, and inventive patterns can help your products stand out in the store.
Improved Product Information
Custom labels provide the ideal canvas for displaying important product information. Having all of the relevant details on your labels, whether it's usage instructions, ingredients, or pricing, increases client trust. With the help of an Australian label maker, you can ensure that the necessary information is presented precisely and professionally.
Professional Appearance
When you invest in bespoke labels, your products immediately become more professional and polished.Customers will notice that you take your product seriously if you use high-quality, well-designed labels.
Quality and durability
Vinyl labels are well-known for their high quality and longevity.They are water, UV, and wear and tear resistant, guaranteeing that your labels remain dazzling and undamaged for a lengthy period of time.. This lifespan is especially significant for products that may be stored or utilized in a variety of environments.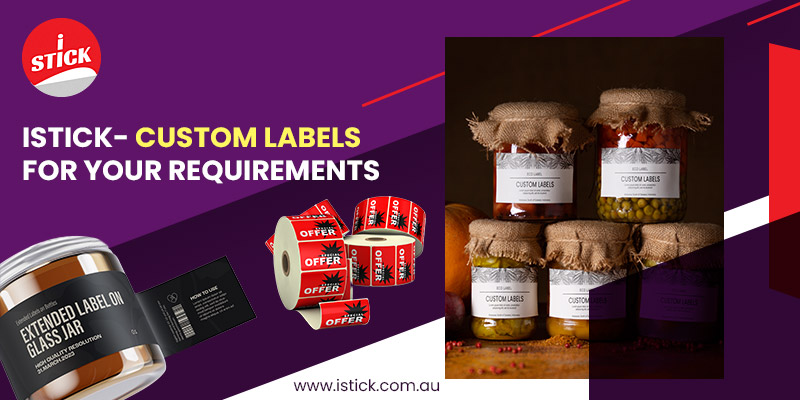 Customised for Your Products
One of the major benefits of custom labels is the opportunity to design them particularly for your items. Personalized labels in Australia can be developed to fit the shape, size, and style of your product, whether you offer cosmetics, food, or handcrafted crafts. This adaptability guarantees that your labels precisely complement your items.
Versatility
Custom labels are extremely adaptable since they may be applied to a wide range of products and surfaces, including bottles and jars, packaging materials, and promotional items. Because of their adaptability, they are an excellent choice for firms in Melbourne, Australia, where different product lines and promotional requirements are typical.
Branding and marketing
Custom labels are an extremely effective marketing tool. Customers will find it easier to connect with your brand if you add your company's logo, website, and contact information. Including unique selling points or product characteristics on the label can also aid in effectively communicating the benefits of your product.
Enhanced Consumer Engagement
Consumers are more inclined to purchase your product if the label is appealing to them. Custom labels, with the proper design, can elicit emotions and convey a story that resonates with your target audience, improving the likelihood of a purchase.
Information and Compliance
To comply with rules, certain products require specific information to be presented on their labels. Custom labels allow you to include all relevant information while maintaining design integrity. This guarantees that your items meet regulatory criteria while remaining visually appealing.
Competitive Advantage
Finding strategies to differentiate your items in today's highly competitive industry is critical. Custom labels provide you an advantage by allowing you to create one-of-a-kind, eye-catching designs that distinguish your products from the competition. This uniqueness might be a deciding factor for customers when making a purchasing decision.
Cost-Effective Marketing Tool
Custom labels are not only useful; they are also a great marketing tool. You can use them to display product information, emphasize essential features, and tell the story of your company. This extra layer of marketing can be a low-cost strategy to reach your target demographic.
iStick- Custom Labels For your Requirements
Custom labels from iStick provide a distinct set of advantages. Here's what distinguishes them:
Efficiency and simplicity:

iStick personalized labels are really simple to use. Even with vast quantities of products, the easy-peel feature makes label installation a joy.

Strong Adhesion:

They attach to your products securely, ensuring that they remain in place no matter where your things go.

Versatility:

These are quite versatile and may be used for a wide range of products, from food and beverages to cosmetics and electronics.

Professional Look:

The ultimate effect is a professional, polished finish that complements the image of your brand.
Conclusion
Custom labels, such as vinyl labels and personalized labels, provide several benefits to your company. They are a crucial tool for any organization trying to get a competitive edge, from increasing brand visibility to delivering specialized solutions for your products.
With iStick, you can create customised labels that are high-quality, long-lasting, and distinctive. Invest in personalized labels to help your business succeed, whether you're in Melbourne or anyplace else in Australia. Don't pass up the chance to make your products stand out in a crowded market!