Home » sticker printing »
Vinyl Stickers – Is it the right choice for you?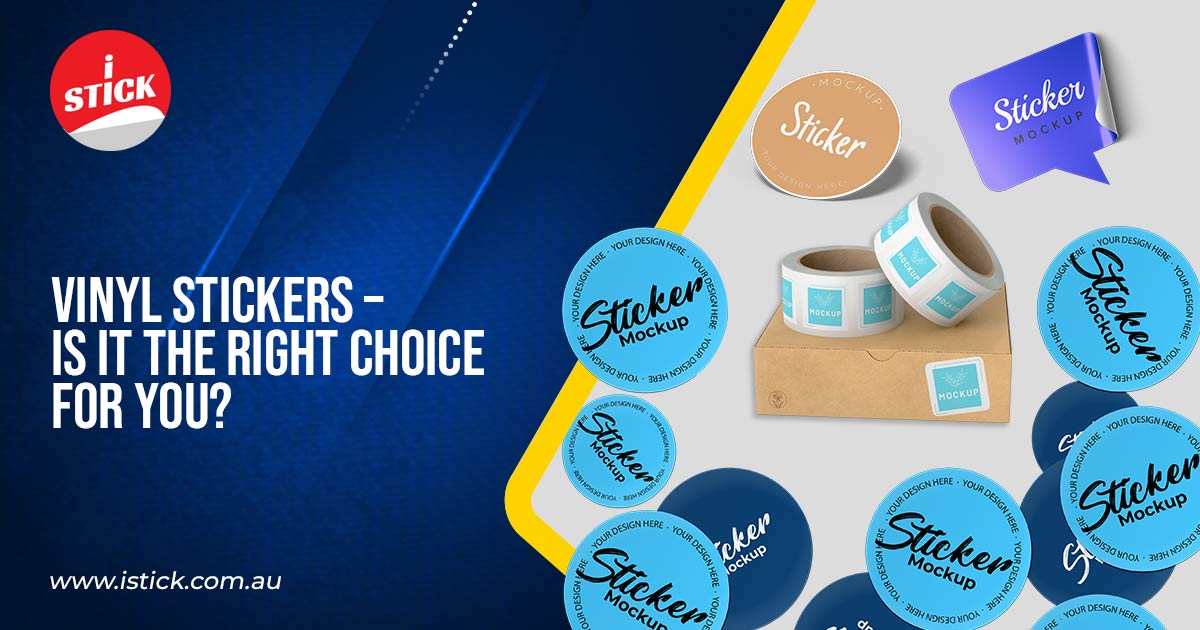 In today's world of stickers, where "vinyl" has become synonymous with the term, it's easy to overlook the vast array of options available. At istick, we've observed this trend over the years and realized that many customers might not be fully aware of the diverse sticker possibilities beyond vinyl. Our commitment is to not only deliver top-notch quality but also to provide you with the most suitable product for your specific needs.
What sets istick apart is our extensive range of sticker stocks, each tailored to serve different purposes. We understand that choosing the right sticker material is not just about aesthetics, but about ensuring longevity and functionality. Our selection includes paper, clear, synthetic, and yes, even vinyl stickers, among others. The key is to match the sticker to the task at hand, and that's where we excel.
Why opt for a one-size-fits-all solution when you can have a sticker specifically designed to thrive in its intended environment? For instance, our synthetic stickers are engineered to withstand extreme weather conditions, making them the perfect choice for outdoor applications where durability is paramount. On the other hand, our clear stickers offer a sleek, modern look that's ideal for designs where you want the background to seamlessly integrate with the surface.
Not only does selecting the right sticker material enhance performance, but it can also be cost-effective. We understand that budgets play a significant role in decision-making, and that's why we offer a range of options to suit different price points. Our team of experts is just a phone call away, ready to provide personalized guidance to help you make the optimal choice. With our assistance, you might discover that vinyl stickers are no longer a default, but rather one of the many possibilities at your disposal.
So, the next time you're considering stickers for your project, take a moment to explore the alternatives. Break away from the routine and consider how a carefully chosen sticker material can elevate your design and ensure its longevity. From playful paper stickers to robust synthetic ones, we have it all. Let us be your partner in turning your sticker concepts into reality, with a story that unfolds beautifully once all the pieces are seen together. Your journey towards sticker excellence begins with making the right choice – and that choice starts with istick.
Contact us today to explore the possibilities, and together, we'll redefine the way you see and use stickers.