Home » bumper stickers »
From Design to Application: How to Create Custom Trailer Stickers in Australia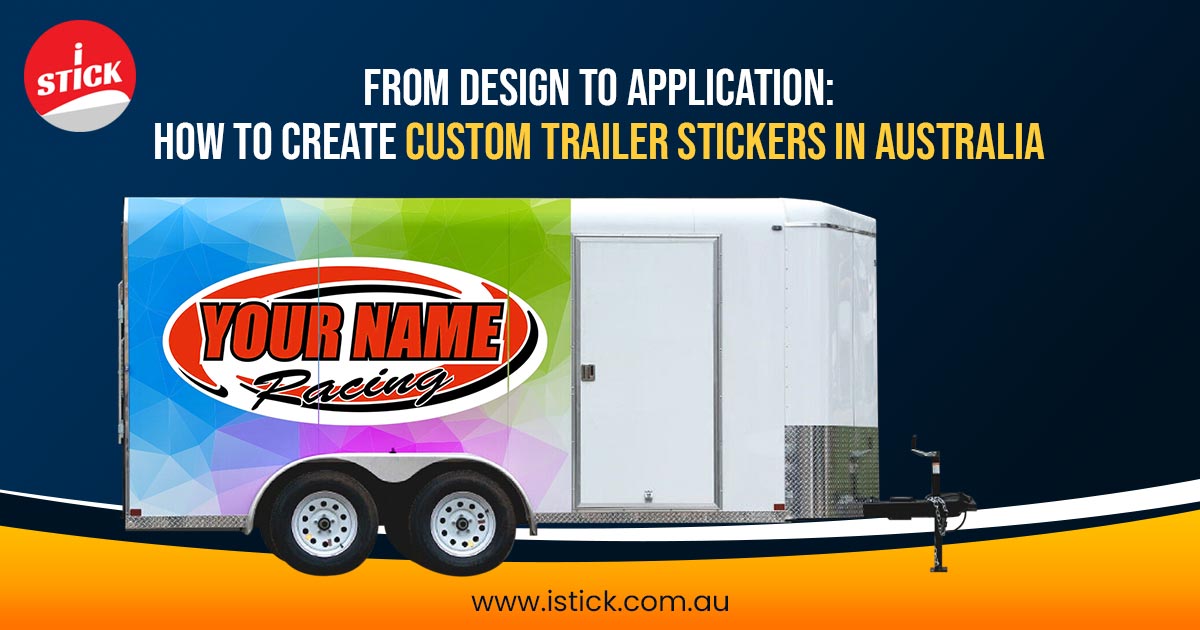 Are you the proud owner of a trailer that serves as a mobile advertisement for your business? Custom trailer stickers provide a cost-effective solution to promote your brand and increase recognition. These stickers have gained popularity in Australia, particularly in the transportation, construction, and logistics industries.
Understanding Custom Trailer Stickers
Before diving into the design process, it is vital to understand the essence of custom trailer stickers. They consist of vinyl-based graphics or decals applied to the trailer's surface for promotional or identification purposes. Available in various sizes, shapes, and colors, these stickers make a visual impact.
The Importance of Trailer Stickers
Trailer stickers offer an affordable way to advertise your business. As your trailer moves, it acts as a moving billboard, capturing attention and generating brand awareness. Moreover, these stickers are largely recognisable when parked in public areas or job sites.
Beyond business purposes, both trailer and car decals serve as a means of personal expression. Many individuals use them to showcase their favourite sports teams, hobbies, or even their political beliefs. Trailer stickers have become a popular platform for self-expression and making a statement.
Choosing the Right Sticker Type
When selecting custom stickers for your trailer, consider different options such as vinyl, reflective, and polyester stickers.
Vinyl stickers are popular due to their durability and affordability. They resist fading and can last for years.
Reflective stickers are ideal for businesses operating in low-light or dark environments. They are highly visible even from a distance.
Polyester stickers are suitable for outdoor signage as they withstand various weather conditions and remain waterproof and resilient to extreme temperatures.
Besides the sticker material, you also have the choice of the finish. You can opt for a glossy finish, which is shiny and reflects light, or a matte finish, which has a non-reflective surface. Apart from the technical aspects, the design of your trailer sticker plays a crucial role. A well-crafted sticker can have a significant impact on your business or personal brand. It should be visually appealing, easy to read, and memorable. If you require assistance, consider collaborating with a professional designer, such as iStick, who can create a customized design to suit your preferences and requirements.
Know How to Design Your Personalized Trailer Stickers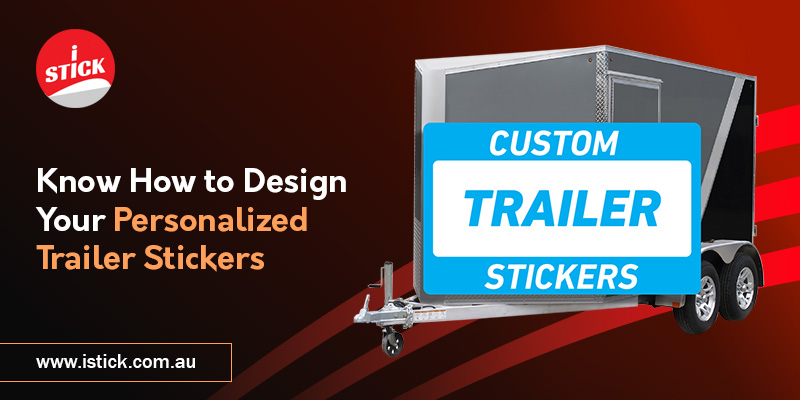 Designing your own custom trailer stickers can be a thrilling process. Here are some tips to guide you:
Find Inspiration for your Design
There are plenty of inspiration ideas nowadays. Look around for other trailer decals in your neighbourhood areas to understand which design looks the best. Once you have a clear picture in mind, you can browse online for creative designs. This preliminary step will also help you assess the potential mistakes of your competitors and make you realise what best design elements can attract the right audience.
Choose the Right Colors and Fonts
Use vibrant and attractive colours that goes with your logo and complements your brand colours. Do not use too many combinations of colours as it may render highly unprofessional. Ensure to use legible and standard size fonts. Too small fonts cannot be read from a distance.
Elements of Effective and Eye-Catching Design
Create a pleasing design that can catch the attention of viewers. Use high resolution images and graphics. Make sure to include the important details like your company name, company address and location and contact information.
In the age of digital media, it is also important to add your social media accounts like Instagram handles, fb ID and other social accounts so that youngsters can instantaneously connect with your brand.
Select the Perfect Materials
There are different materials of custom stickers available. Choose the one appropriate to your requirements and needs. Vinyl is quite popular and comes with different finishes. It is affordable and durable. Reflective stickers are well suited for dark environments. For instance, if you want to advertise a night concert, then reflective stickers are your go to ones as they attract your viewers.
On the other hand, if your trailer sticker must travel in an extreme weather condition environment, then polyester stickers are your choice.
Know the Printing Techniques: Digital vs. Screen Printing
Digital printing is commonly used for small to medium-sized stickers, providing quick turnaround time and high-quality results. On the other hand, screen printing is more suitable for larger quantities, offering long-lasting outcomes and cost-effectiveness for bigger projects.
Sticker Application Process
Before applying your custom trailer sticker, prepare the trailer surface properly.
Use gentle soap and water to clean the surface, avoiding strong chemicals that might harm it. Before putting the sticker, make sure the surface is totally dry.
Measure and mark the area where the sticker will be applied to ensure it is straight and centred. For precision, use a measuring tape and a level.
Gather all the required equipment and items, including a squeegee, masking tape, and sticking fluid or water.
Wrapping Up
If you are looking to consult a custom trailer stickers company in Australia, then look no further than iStick. We have range of design options with immaculate colour combinations and different type of sticker materials to choose from be it vinyl or reflective stickers. We also suggest you the best printing method according to your needs.
Our experts will guide you through the entire process and help you select the best trailer sticker. Get on board with iStick Now!