Home » sticker printing »
Best Ways to Illuminate Your Car with Custom Car Stickers and Decals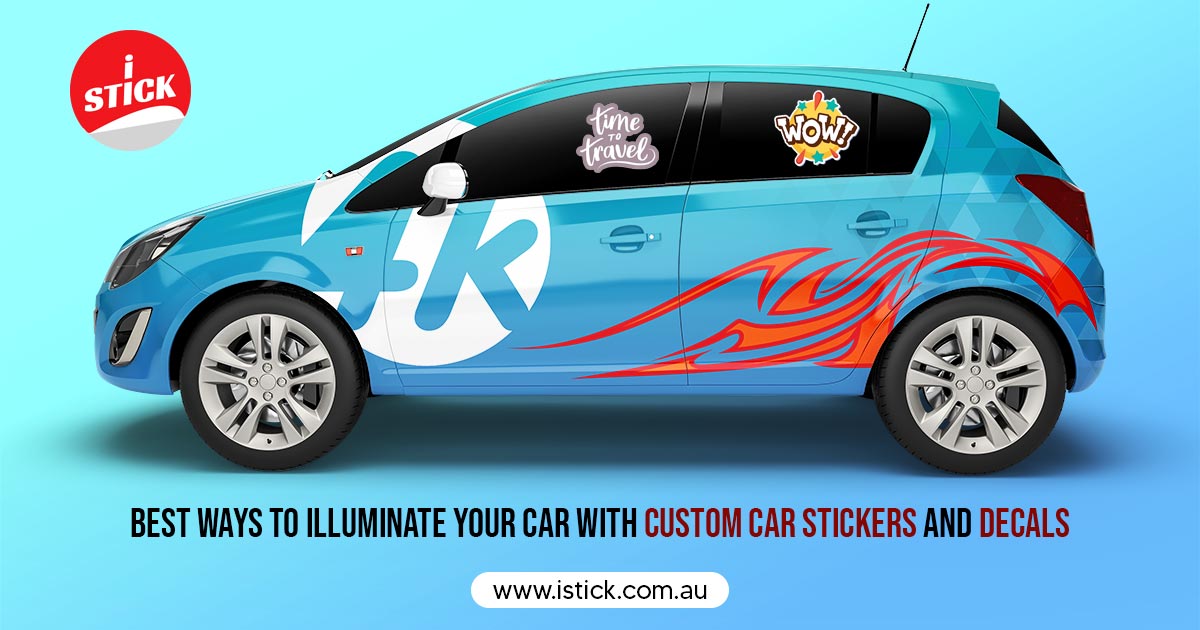 Stickers have always held a peculiar allure for us whether it was on our scrapbooks and room walls in our childhood, or our laptops and secret diaries. Over the years, we have found it an excellent means of expressing ourselves in different forms. And this does not change in adulthood!
For many of us, our car is that favorite "toy" in adulthood. We work towards buying our favorite car, take utmost care of it and sometimes, even name it! So, what better place than our car to express ourselves through custom car decals and vinyl car stickers? If you are looking at customizing your cherished car, read on to learn about this very creative and affordable option on custom car stickers.
What are Car Stickers and Decals?
When it comes to custom car decals, Australia has tons of outfits that can help you with design and creation. But, before that, it will be a good idea to arm yourself with useful information about the same.
Stickers comprise a paper backing and an adhesive layer. The design is printed on the front of the adhesive layer, which could be of vinyl, paper, or metal. This is stuck onto the waxy paper backing from which it is peeled off and stuck on the car's surface. Decals are also a kind of stickers in which the design is transferred from one surface to another, again, using an adhesive material.
Stickers are usually smaller and easy to install and remove. They are ideal for smooth surfaces. Decals are typically used for bigger designs. These are more durable and are ideal for exteriors. If you want to go for custom car stickers, Australia has no dearth of printing outfits that can help you choose the best option.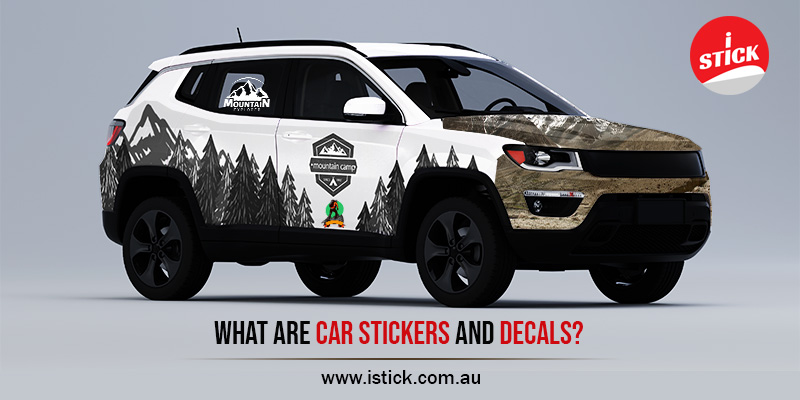 What Kind of Custom Car Decals do you Wish to Design?
Before plunging into the designing of your car decals, here are a few factors to consider for best results:
Purpose –

You could be looking at custom car decals as a form of self-expression or as a promotional tool for your business. For the former, vinyl car stickers are a great option whereas, for the latter, you can opt for car wraps that cover the full body and make the most of the available real estate.

Application surface –

Where on your car you plan to stick the custom car sticker is also an important factor to consider. For example, for the window, you might choose a printed sticker whereas for the door or hood you will want vinyl car stickers that can be made to conform to the contours of the surface.

Desired look –

The color scheme you wish to have on your custom car decals will dictate the material you choose as different materials bring out the colors in different ways. For car decals, Melbourne vendors also give a choice between a glossy or matte look – the former will give a vibrant look whereas the latter will give off a more elegant and vintage vibe. You will also want to keep in mind the color of the car – you can go for contrasting colors if you want the sticker to jump out visually or for a similar color palette for a more blended look.

Size –

Think about the size too before you design your custom car decals. A sticker on the windshield or rear window will need to be small and a printed sticker or a front adhesive sticker will do the job. If you are gunning for a sticker on the full body you can choose vinyl car stickers or decals.

Lifespan –

There are interesting choices available depending on how long a commitment you want to give your custom car decals. Vinyl car stickers are more weather-resistant and long-lasting. But if you want to simply give it a try or if you are someone who loves to change it up often, static clings would be a great choice for you. These can be removed easily and are cost-effective too.

Space alignment –

It is important that you identify the surface on your car where you want to stick the decal and also measure the space carefully so that you don't have to snip off any part of your carefully designed sticker. You could also opt for a size that allows you to use the sticker on different parts of the body of the car in case you decide to change the position.
How to Apply Your Custom Car Decals?
Now we come to the exciting stage of getting your custom car stickers. You have decided what kind of sticker or decal you want for your car, have designed one to best express yourself, and are ready to dive into the most exciting part – the application. We list down the broad steps here for you.
Clean the surface with a basic detergent. The soap should not leave a film on the car's surface as that will make it difficult for you to stick the decal.
Start peeling the wax paper from one end and stick the adhesive side onto the surface as you move to the other side. Take your time for this step as you don't want the paper or vinyl to roll over and get stuck to itself.
Remove the masking tape over the sticker only after it has dried fully. This will protect your custom car decals from getting damaged while they are wet.
The appearance of bubbles on the sticker surface is quite common. You can gently press a ruler or plastic card over the bubbles to deflate them and smoothen the sticker.
Customize Your Car in Unique, Creative Ways with Custom Car Decals
Instead of expensive customizations with car accessories, custom car decals are a versatile and cost-effective way to make your favored vehicle an extension of yourself. With over 20 years of experience in design and printing, iStick is the perfect choice for creating your custom car stickers. We not only have a team of highly talented graphic artists who can help you with the designing, but we also have a skilled technical team that will help you choose the best type of sticker and will also ensure fast turnarounds so you don't have a long wait before you get to enjoy your custom car decals.