Home » sticker printing »
Budget-Friendly Custom Stickers: Maximizing Your Marketing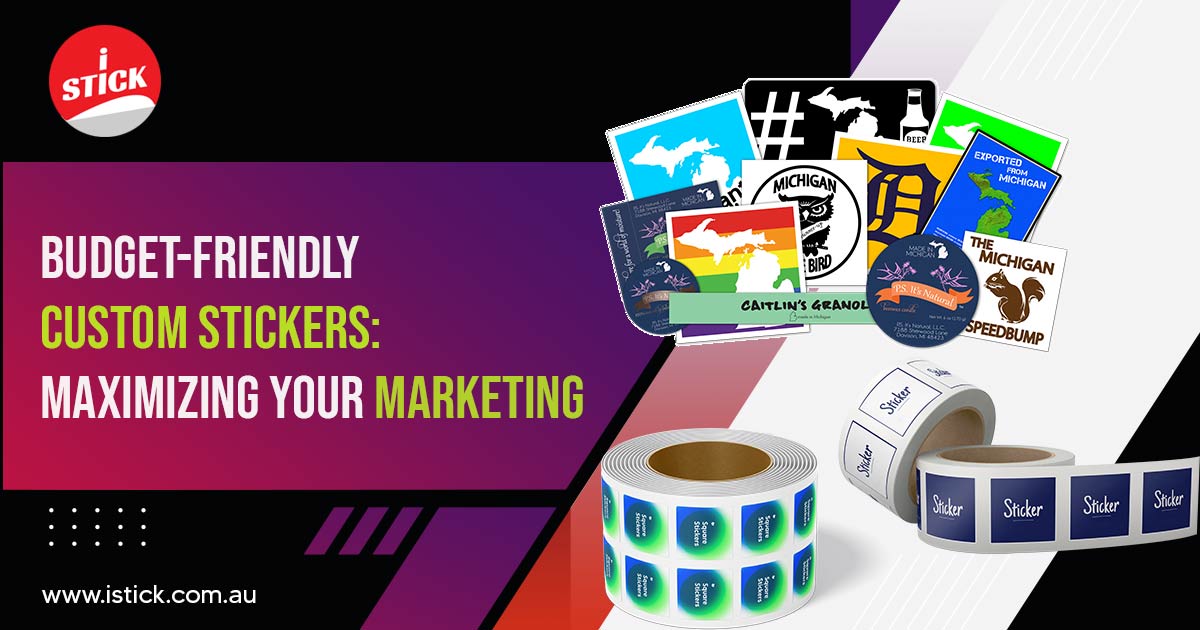 Have you wondered why big corporations, social movements, educational institutions, music artists, and small businesses have this one thing in common which is custom stickers for marketing strategy, It is because it is a tried and tested low-cost marketing tool. It is simple to create and when done cleverly, can work for your brand more effectively than many other expensive and complex methods.
Vinyl sticker printing adds powerful ammunition to your marketing plan. It is a no-fuss approach to get people to notice your brand, talk about it, and carry it around, becoming brand advocates themselves. Whether it be creative stickers on the shop front or eye-catching decals on vehicles, they do a great job of establishing credibility for your brand and reaching your brand message to a wide audience. If you still need convincing, we break down the key reasons why you should make stickers a part of your promotion plan.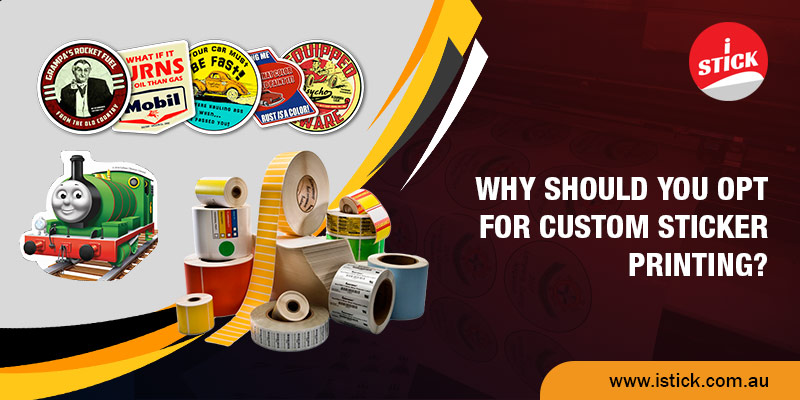 Why Should You Opt for Custom Sticker Printing?
Here are a few reasons for the popularity of custom stickers in Australia as a promotional tool.
Versatility of Custom Vinyl Stickers
The beauty of stickers is that you can have them printed in various sizes. Hence, you can use them in multiple formats. Large stickers on the shop window are excellent for beckoning customers into your shop. Vinyl decals on vehicles will make sure your brand message gets carried all around the city and beyond. Small, unique stickers given as gifts at events are a great hit with people. They personalize their possessions with your brand stickers and carry them around gathering more and more impressions for your brand.
Integration with Other Marketing Channels
A good marketing strategy involves a multi-channel approach. But, they will be ineffective if deployed in isolation. Customized stickers lend themselves very well to integration with other marketing campaigns. They can be part of a giveaway box on social media. Creatively designed vinyl stickers can also be stuck on bags, caps, etc. which can be sold as brand merchandise. Decals and stickers are a budget-friendly way to jazz up your promotion plans.
Cost-effectiveness of Custom Vinyl Decals
This is the most attractive feature of promotional stickers, especially for small and medium-sized businesses. They are cheaper than almost all other marketing tools like TV ads, billboards, social media ads, etc. You get a high return on investment with this mode of advertising. With such low base costs, you can also do prototype runs of small stickers to study the response and then get them printed in bulk. This will further save you costs and wastage. It helps that display stickers are a one-time cost. They are highly durable and don't need to be changed frequently. Depending on your budget, you can also opt for different materials and finishes for the custom stickers; this will give you options to create unique decals and stand out from the crowd.
To-the-point Messaging
One very subtle advantage of using custom vinyl stickers for promotion is that it helps put the spotlight on the brand message. You have limited real estate with which to catch people's attention as they are not going to read long copies on stickers and are instead going to be drawn by eye-catching images and crisp messaging. This helps you attain clarity and sharpness in your communication of the idea of your brand. This further helps in being able to reach your target audience more effectively. That is surely a hallmark of a successful brand campaign.
Creativity with Sticker Printing
You want your existing and potential customers to retain your brand stickers and use them. This means you need to make them creative and unique. Sticker printing gives you many options of finishes, shapes, and sizes so you can most innovatively align them with the idea of your brand. The more original and imaginative your stickers, the higher the chance of people using them. This establishes credibility for your brand as it shows that people are willing to be associated with your business.
Conclusion
So, we have seen that stickers can be a powerful and budget-friendly marketing tool. If planned and executed well, decals can be the most inventive way of promoting your brand without sending your marketing budget into overdrive. With the plethora of options for custom stickers in Australia, you can make the most of this humble tool.
In order to maximize your returns from custom stickers, you should engage a printer with experience and technical expertise. At istick, you can be assured of getting both. Our team has over 20 years of experience in designing, printing, and cutting stickers and decals. Our service is fast, easy, and cost-effective. We have the bandwidth to offer creative input, technical advice, and efficient support so your marketing campaign can run smoothly. We don't believe in just meeting your expectations but in exceeding them.