Home » sticker printing »
How Personalized Stickers Are Used to Increase Brand Awareness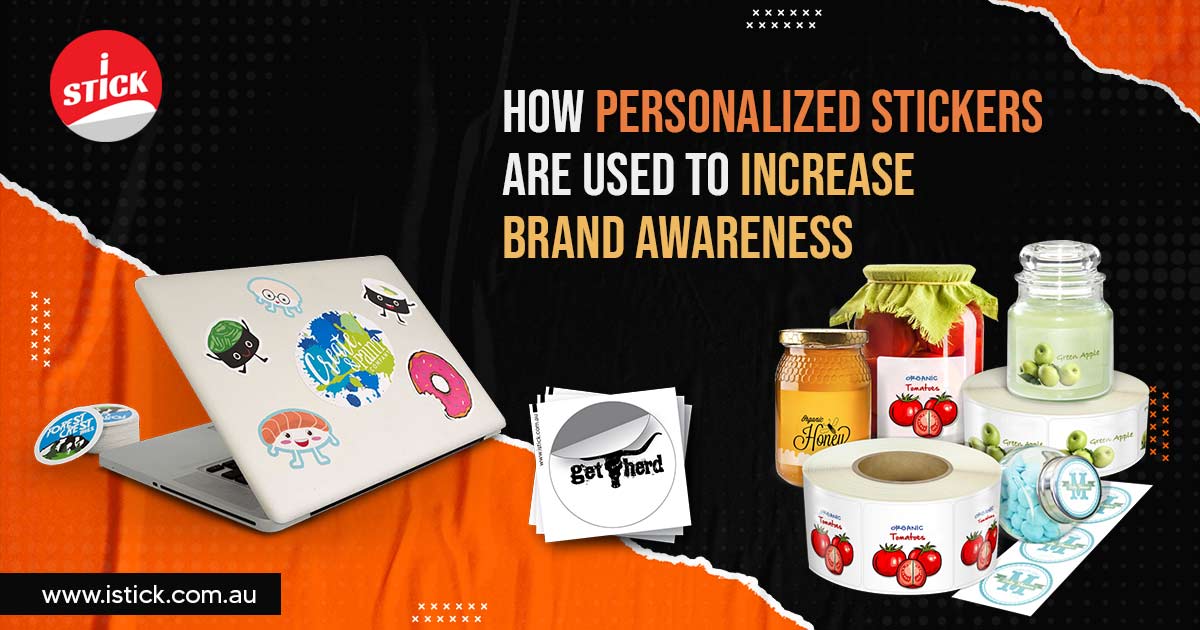 When we think of marketing tools, we think of something that can reach a wide audience, works as a message propagator, is within budget, and most of all does not overwhelm customers and prospects. You will be surprised to know that personalized stickers check all these important boxes. They work at a very human level as they are fun and appeal to the child in us.
When you opt for customizable stickers in Melbourne, you get the power of offline marketing without exorbitant budgets. The best part is that custom stickers are perceived more as gifts than as promotional items; so, the likelihood of them being used and not discarded is very high. Read on to know how you can crank up your brand visibility using this cheap but effective marketing tool.
How to Use Custom Stickers for Business Promotion?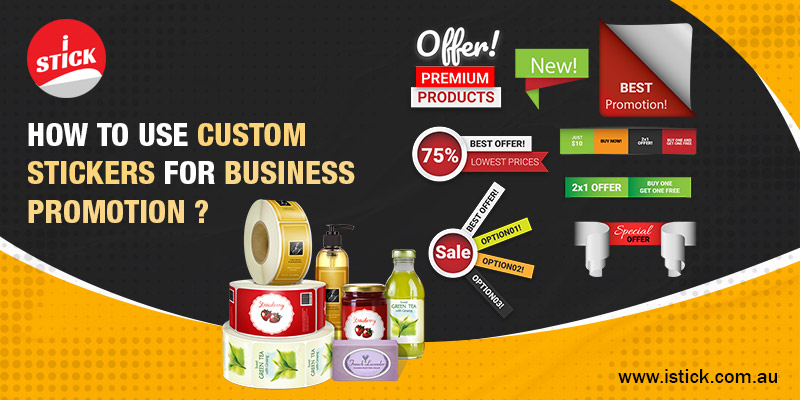 In today's world that is hyper-connected in the virtual space, the appreciation for physical, tactile objects is slowly regaining ground. People are going back to brick-and-mortar stores and are willing to be wooed by businesses with gifts and rewards. Made-to-order stickers, with their visual appeal and usability, are a great way to break the clutter and grab eyeballs. These are a few ways you can use stickers and decals innovatively to spread the word about your brand.
Giveaways with products – It is a great idea to give personalized vinyl stickers with products that you sell online or in your store. Your customers will love the surprise in their package and will happily sport the stickers on their laptops, cell phones, bottles, bags, etc. So, your logo and brand will get carried around everywhere and that will only mean more reach for your business.
On the shop front windows – Why waste any precious real estate that can be used for promoting your brand? Commercially printed stickers in Australia are highly customizable in terms of shape, size, colors, and design. You can stick big decals on your shop front windows that not only tell passersby about your brand but also invite them in to browse and buy.
Giveaways at events – Personalized stickers in Melbourne are also given away to customers, prospects, and clients at business events and exhibitions. This again ensures that your brand gets carried all around the city and beyond, pulling more attention and interest to your business. You can get creative with sticker designs and add fun or quirky messages to them. In their early days, Reddit gave away distinctive stickers at events, meetups, and even to random people on the road. They also experimented with user-generated content on stickers which boosted their brand visibility significantly.
Giveaways to employees – Let your employees also be your brand ambassadors. Carrying the brand on personalized stickers stuck to their belongings shows their pride in working in your business and is a surefire way to establish trust and authenticity with your audience. This is also a great way to foster a community feeling amongst your employees.
Sold as branded merchandise – Branded stickers can be designed to carry catchy slogans, fun graphics, or social messages. These can be customized to reflect your brand and sold as branded merchandise in your store. People love to express themselves and these stickers will give them one more avenue to do so. They will also likely become talking points on social media platforms and can be integrated smoothly with the online marketing strategy for your brand. The back of the adhesive paper on these vinyl stickers can be used to carry your logo and contact details. This way you use the space on the stickers optimally to spread the word about your brand.
As vehicle wraps – Big customized stickers in Australia are bound to get noticed. And what better place to display these stickers than on vehicles? The message about your brand on vehicle wraps will travel all around the city giving a tremendous boost to the visibility of the brand. Visually striking decals with a call to action and your contact details are the most effective and pocket-friendly means of advertising.
Wrapping Up
These are just a few ways how you can use cheap personalized stickers to promote your brand across a wide target audience. Stickers and decals are highly customizable and can be created for different events, marketing channels, and target groups. People view stickers more as cool gifts than as promotional items, which makes this form of advertising effective.
While many vendors produce commercially printed stickers in Australia, you want to go with an outfit that has the experience and expertise to deliver what you want. That is why Istick is the right choice for your business. With over 20 years of experience, we have the expertise to catch on fast to what the client wants and to deliver it to them to their satisfaction. Our team does not believe in working with inflated budgets as we see ourselves as your long-term partner and not just as a one-time vendor. And you get all this at super-fast turnaround times.