Home » sticker printing »
Design Your Own Stickers in Australia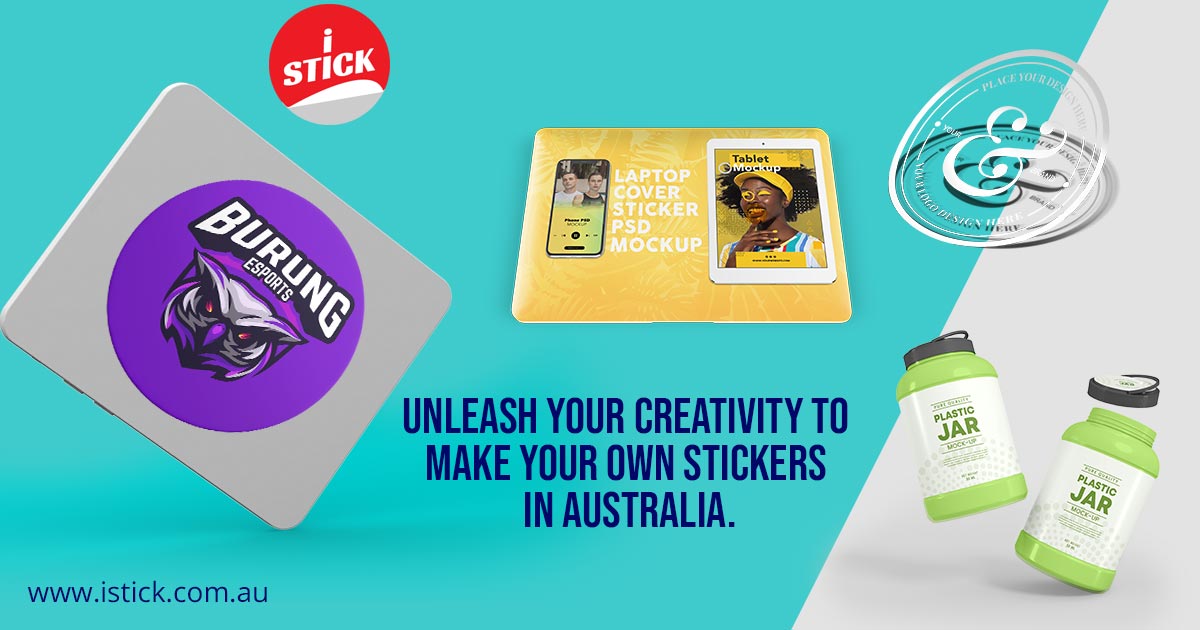 Your unique design for creating stickers is the one of a kind that will stand out. Custom vinyl stickers are an excellent way to promote your business, service, product, or event and can be used to attract more customer base for your business.
You can look on the internet on how to design your own stickers in Australia, and you will find an array of customizable stickers design templates with color, style, and theme. You can print your own stickers in various sizes and shapes, including oval, squares, and rounded corners.
To create your own stickers, you need to choose a design that suits your needs, add your personal information, and print high-quality vinyl stickers with a reliable printer that you can afford.
Top sticker printing companies like Istick can assist you in making your own stickers in Australia with online sticker design templates and purchasing them. They will print your desired stickers on premium stock with solid adhesiveness.
Custom vinyl stickers are a widespread and versatile way to send a message, add personality to your belongings, and promote a brand or product. Let's look at tips and requirements for creating your own stickers with endless possibilities.
Tips for Designing Your Own Stickers.
Know the purpose and message it wants to convey with a custom sticker.
Always have a plan and a purpose with design. Are you promoting a brand or product or adding some essence to your things?
Know where you will use your personalized sticker on a car or storefront? Choose the suitable shape and size to create your own stickers.
To understand how to print your own stickers, you need to organize where you will add text, logo, and images in design with various shapes and sizes you desire to create your own stickers, and it is an excellent way to promote your product, event, service, or business.
Consider the Below Suggestions When Making Your Own Stickers.
The first step is to keep the design straightforward, and customers should be able to read easily without any inconvenience. Too many details and text can make it challenging to read, and customers may skip it.
When choosing your desired images, ensure they are high-quality; otherwise, the low-quality images can be blurry and pixelated when printing your own stickers.
If you are a designer interested in designing your own stickers, then be particular with a color scheme that contrasts accurately. A mismatch of colors will spoil your whole design, so know how to use light or dark colors in the background.
Another vital part of making your own stickers is the text. Think and choose the text if you want to print your own stickers; otherwise, do not add text to your design. If you want to add text, keep it minimal, and too much text can make your custom sticker look sloppy.
After considering all the above steps, ensure your designed file is in the correct format and size. Many printers, including Istick, assist in designing your own stickers in Australia and accepts EPS, PDF, or AI format to print your stickers.
Let's dive into the process from start to finish, so you know how to print your own stickers.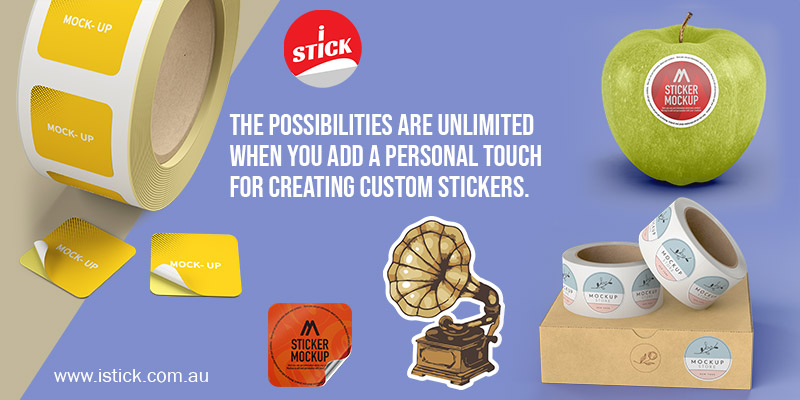 The Requirement and the Process of Creating Your Own Stickers
Designing your own custom vinyl stickers can be fun and beneficial, whether you're creating them for personal use or sale to others. Know how to print your own stickers with these requirements:
A laptop or computer with installed software for designing, such as Adobe Photoshop.
A printer to print your desired custom sticker.
Choose your stock material or vinyl sticker paper based on your use.
A perfect cutting tool such as a Cricut machine or a craft knife.
Design Your Sticker
The foremost step is to pick your design to customize as you need for your sticker. Your design can be anything from a phrase, a simple logo, or a detailed illustration.
If you feel you are unsure what you need, go to the Istick template section and choose one of the template designs to print your own stickers.
Create Your Stickers
Once you get an idea of how your sticker should look, the next step is to create your design using designing software. Upload your artwork in the application and start by creating a new canvas; make sure your canvas is the exact size as your chosen vinyl stock paper.
The next step is to add your desired images to the canvas and reposition or resize them. After adjusting your image size, leave some space around the sticker edges and corners of the design to trim on later.
Print Your Designed Sticker
It's time to print your sticker. When you complete your design, place the stock material you've chosen on the printing machine and print out your design on a vinyl stock.
Make your own stickers in Australia with Istick, which produces the high-quality setting for delivering your custom stickers with any shape, size, color, and stock material that stands out in the crowd.
Cut Out Your Stickers
After printing your sticker, take out the stock and carefully cut out each custom sticker using a cutting machine or a craft knife. Make sure you cut outside the extra space given, or it will be a waste if you cut right on the edge of the sticker.
If you are using a cutting machine, follow the instructions that came with the machine. Any cutting machine will ask you to load the stock material and cut your design as per the size and shape of your custom vinyl sticker.
Peel Off the Backing of Your Sticker
Depending upon your stock material, once all of your stickers have been cut out manually or by the printing machine, carefully peel off the backing of your unique custom vinyl sticker to divulge the adhesiveness.
If you are unsure about printing your own stickers and are short of equipment or machine to create your sticker, contact Istick sticker experts to make your own stickers in Australia with the best quality vinyl, design, and color suitable for promoting any business.
Apply Your Unique Stickers
After removing the peeling sticker, your custom vinyl sticker is ready to stick on flat or smooth surfaces. Try decorating on simple stuff like laptops, phone cases, water bottles, fridges, or even on your car windows to know how your sticker looks.
Now you know how to design and create your own custom vinyl stickers. Follow the discussed above steps, and you will have fun making stickers that are yours. Don't back yourself to experiment with various colors, designs, sizes, and shapes to create unique stickers for your personal use or sale.
If you are unsure how to print your own stickers, contact Istick to create and design custom vinyl stickers per your needs with a fast turnaround, and we deliver to your doorstep all around Australia.