Home » sticker printing »
Top Reasons to Invest in Sticker Printing for Your Business Promotion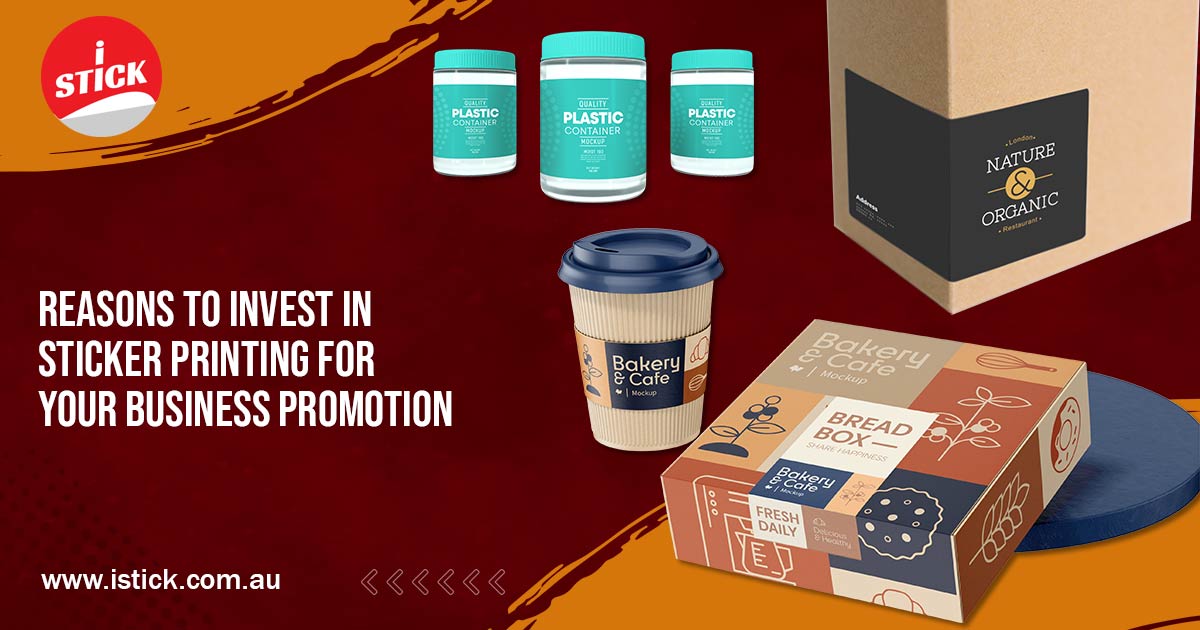 Personalized stickers are an effective way to advertise your business. Whether you sell through affiliate marketing, a small business owner, or an individual who wants to stand out, you need to partner with a reliable sticker printing company to produce top-notch custom stickers that can do wonders for your business.
Stickers can fit anywhere, but various stickers are available in the market. It would be best if you made a wise choice to select the sticker material necessary for your business. First, you need to identify the sticker's purpose and use it carefully to generate brand awareness and increase your ROI.
Sticker printing has been around since the 90s, making appearances in windows, car bumpers, laptops, home appliances, different types of equipment, and many more; if you need to stand out with marketing efforts at affordable rates, partner with iStick, a sticker printing company in Australia that creates custom stickers suitable for any business campaign.
Vinyl sticker printing is a seemingly futile invention that has become one of the most extraordinary fetishes, and people are consistently looking to expand their custom sticker collection. So you may be wondering how personalized stickers work in business promotion. Learn the top reasons to invest in custom sticker printing for promotion goals.
Top Reasons To Use Custom Stickers as Promotional Tool
Cost-Effective Marketing Tool
If you have any business running, then the budget is immediate consideration for marketing. Many business owners are uncertain about using new marketing strategies because of the high-cost maintenance.
However, custom sticker printing is affordable, and its costs are less expensive than marketing strategies like online or TV advertising. Partner with experienced vinyl sticker printing companies like iStick to print stickers in Australia at affordable rates and get noticed without much effort.
Connect With a Wider Audience
When modern technology evolved, the marketing strategy has continuously deterred. Still, it has not done the same with vinyl sticker printing to produce creative die-cut stickers at affordable rates. With digital marketing, many people spend more time online to attract more audiences with distributive marketing.
A wider audience still values art in physical art forms of promotional marketing like custom stickers, which can attract more eyeballs. If you are an artist, be creative and create a catchy design with the right distribution channel to generate a wide range of audiences at cost-effective prices.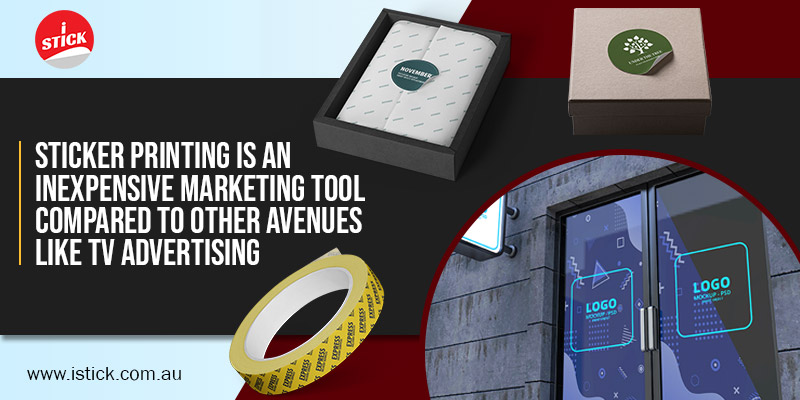 Access to a Large Variety of Sizes and Shapes
Custom sticker printing is widely available from less than 1 inch to maximum size. Automatic sticker printing machines print the stickers in sheets and rolls. Some small-scale printers have size limitations for large quantities of stickers. Sheet forms for sticker printing are available in small quantities and have no size restrictions.
Companies like iStick, a sticker printing in Australia, create stickers in any shape, such as round, oval, square, rectangle, and many more, and custom die-cut stickers are one of the most commonly used. Vinyl sticker printing services are often handy and primarily used in product packaging. So its large variety of shapes and sizes is valuable for a better selection of labels.
Best Marketing Strategy to Stand Out
With the proper assistance from a reliable sticker printing company, your business can stand out from the competitors and generate more leads. Many people are familiar with radio and TV marketing channels to advertise their brand but vinyl sticker printing is also a successful advertising method.
It would be best if you considered some marketing tactics recommended by a custom sticker printing company. Experts in Istick suggest placing your stickers on various products and places and give away at events like expos and trade shows to make things more interesting.
Stickers are Versatile in Branding Campaigns
Custom stickers are more versatile than any other online marketing technique, and every business requires a branding campaign to increase ROI. Print creative custom stickers with promotional items such as caps, water bottles, bags, catalogs or brochures, and many more to create a long-lasting impression.
Various business demands unique requirements; some businesses prefer small-sized stickers, and others go with large and bold ones. Vinyl sticker printing is multipurpose because it is versatile to fit any business preferences and requirements.
If you are looking for a vinyl sticker printing company in Australia, choose a company with more experience in the industry, prioritize your market goals and consider the budget to create top-notch quality stickers. iStick is a sticker printing company in Australia and can be a suitable choice for businesses with fast turnaround, no minimum, and fast delivery all around Australia.
We reckon each business is unique and require personalised stickers that stand out from competitors, so talk to our friendly team to work with you to create an eye-catching design that will surely make your business shine.