Home » sticker printing »
Looking for Label and Sticker Printing? Here are the best printing options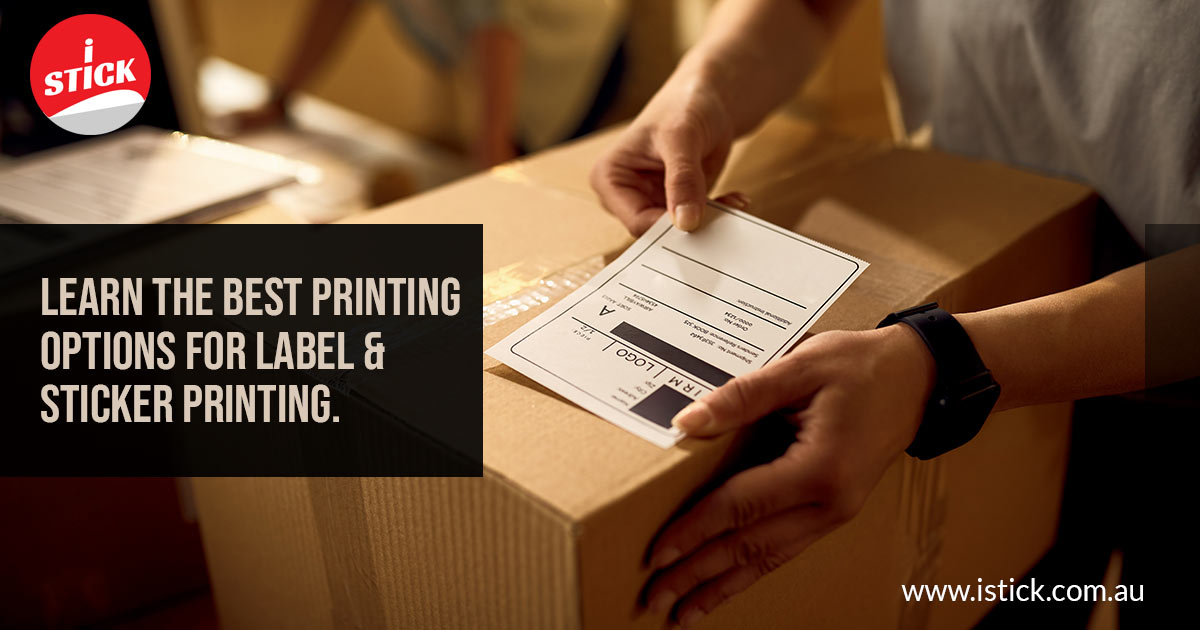 Labels and Stickers are a great way to increase your brand visibility and a good way to promote your business. They can also be used as a marketing strategy to make a business stand out from the rest.
Whether you run a restaurant or a retail store, you need to have labels and stickers to advertise the services and products that you offer. They help you sell your products, provide customer information, and just about everything else that you need to do.
Let us look at their definitions first and see how they are different from each other.
How are Labels and Stickers different?
Labels
Labels are generally a piece of paper intended to provide information to users. Although they increase your business image, their main usage is to deliver product information such as nutritional information, food ingredients, expiration, manufacture dates, instructions to use, product specifications, or any type of warnings required by consumers.
They are usually used for indoor products and don't come with a glossy or laminated outer layer. The main purpose of using a label is to provide awareness to the users about certain information and help them to make wise decisions before purchasing any products.
Stickers
Stickers are normally used to enhance your brand visibility and promote your products. Custom Label printing comes with varied uses and the final surface on which they are stuck is unknown. These personalized stickers can be stuck on your books, laptops, bags, bottles, cars, toys, or even on cupboards. Stickers have their own freedom!!!
Stickers are predominantly used on outdoor surfaces and are therefore laminated or varnished to protect from harsh sunlight, dust, or water. These stickers are great for marketing your products and your brand name, surely can travel distances by using appropriate personalised stickers on products.
Now we know the difference between the two, let us understand the different printing options available for labels and stickers.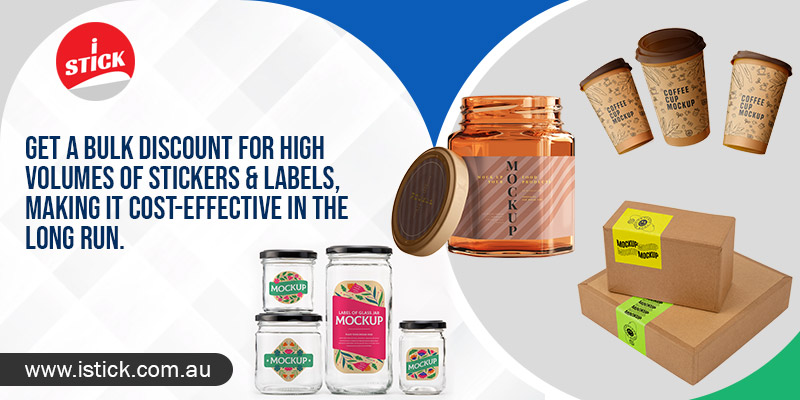 Best Printing Choices for Label and Sticker Printing
There are different printing techniques for stickers and labels. Let us have a look at them.
Digital printing: gives you the ability to print on any size label or sticker, while maintaining its original look and feel. Digital printing is ideal for short-run orders where you need a large number of stickers to print quickly.
Heat-transfer printing: This type of label printing is the most commonly used printing method. It uses heat to attach the label or sticker to the product, which can make the label or sticker more permanent than other types of printing. It also allows for more flexibility in terms of design, since there is no need for additional tools or machines to use traditional methods of printing.
Foil stamping: This involves putting a backing on a piece of material (like paper) before stamping designs onto it. Foil stamping allows for more intricate designs that would be difficult to do with other methods, such as heat-transfer printing because it doesn't require any additional materials or equipment.
Laser Engraving: This is similar to foil stamping but uses lasers instead of stamps. This process is faster than foil stamping because it doesn't require any additional materials or equipment; however, it isn't as durable as other methods because certain parts can be easily damaged by lasers' heat output if they aren't protected properly.
Silk Screening: You can have your label or sticker silk screened with your design. This is a great option if you want to make sure that only people who know about what it means will be able to read it. For example, if you're sending out a coupon for a free coffee at a certain store, you might want to use this method to ensure that only people who love coffee will be able to see it!
Silk sticker paper adds an extra touch of elegance to any project you're working on. This type of custom sticker printing is perfect if you want something more decorative than a plain white paper and text labels.
The takeaway from the information is that there are a few different stickers and label printing options. They each have advantages and disadvantages, of course, and it's ultimately up to you to decide which option you prefer. It can be worth comparing their features and benefits though before you go to print your labels or stickers. Once you know what the various options are and what they can do for you, you can make an informed decision.
Final Say!!
Labels and stickers are a great way to bring your brand to life. With this in mind, you must get the correct printing option for your labels and stickers, so you're upfront about your brand and what it does, plus people are enticed to pick up your product for more information. So, once you've designed your label or sticker, pick the correct printing and order them today from one of the best sticker printing companies in Melbourne-iStick.
If you're looking for the best place to get your custom stickers printed, we at iStick have everything you need. We offer sticker printing on rolls, in bulk, or one by one. If you need labels for your products, we can print them as well. And if it's just a general need for custom stickers and labels in your business, we can help there too!