Home » sticker printing »
Why are Custom-Made Stickers Great for Promotional Purposes?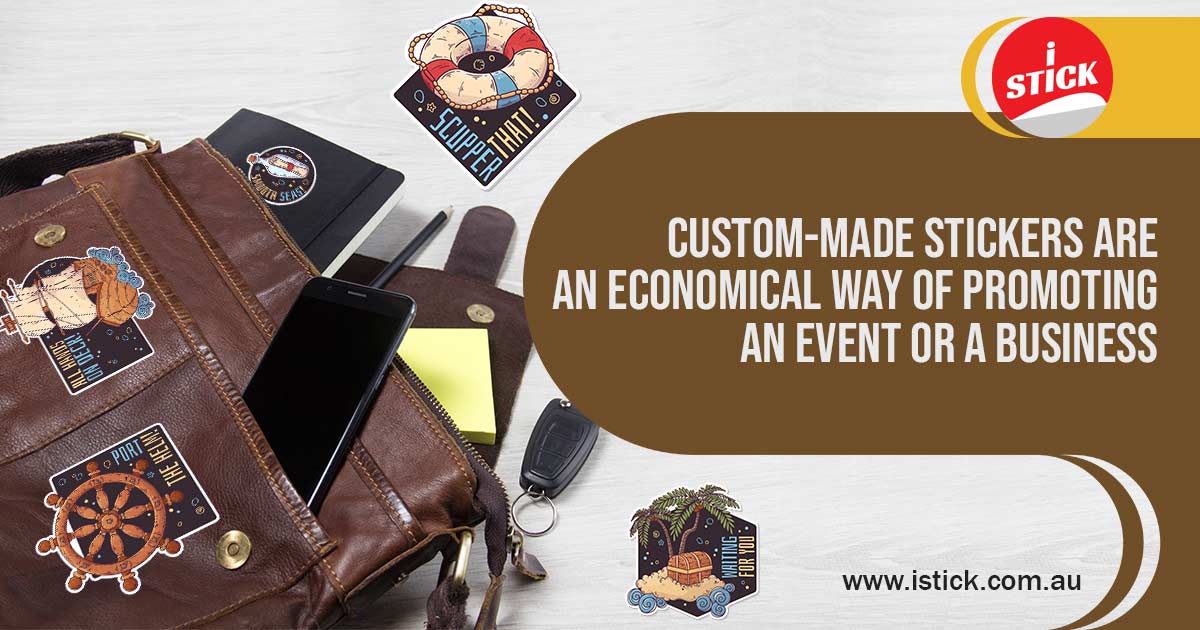 Let's assume you got your posters ready for an event and got views and likes on your posts promoting your mind-boggling event, but there aren't any new fans coming to your show. Why?
It would be best if you had a new strategy to attract fans' eyeballs. Custom made stickers are the last thing an event promotion may think about when advertising an event. People love to jazz up their daily objects by applying custom sticker labels on laptops, smartphones, stationery items, book covers, and much more.
People love to wear what defines them and represents them. Some might get stickers made of avengers or cars or bikes, so you have to be a custom sticker maker who produces all kinds of stickers for every one they use in their daily lives.
Millions of people commute to work and see various advertisements while walking, by bus, train, or phone. But they will remember your business or service if they find it exciting, affordable, and quality designs. So, do your custom made vinyl stickers attract customers to increase your business sales?
Promoting local events is challenging, so you need a professional custom sticker maker who makes top-notch custom made stickers for business for promotional purposes. Here is the list of reasons you need to invest in custom stickers in Australia.
Reasons to Promote Your Business With Custom Made Stickers
Since childhood, everyone has loved good stickers, and custom stickers and labels are instant mood boosters. A custom made vinyl sticker might be associated with a sense of achievement, so make your fans feel like they have accomplished something by wearing one of your custom made stickers.
Custom made stickers for businesses come in various sizes and shapes, which are affordable and effective. Istick produces top-notch sticker printing in Australia, which is better for advertisements because they are fun and unique.
However, you might want to use custom sticker labels to promote events but are also unsure how it should look. Various artists have different tastes and target markets to attract eyeballs. Read more to find out why custom made vinyl stickers are great for promotional purposes.
Personalization is the Key
Suppose you need to attract eyeballs and let people know about your brand. In that case, you must personalize your custom made stickers for business with various fonts, colors, graphics, texts, and materials because you need to be authentic with designs that match your brand image.
Everyone loves the custom made stickers that they can use on their personal belongings. So personalized stickers are the way to create uniqueness to stand out from the competitors.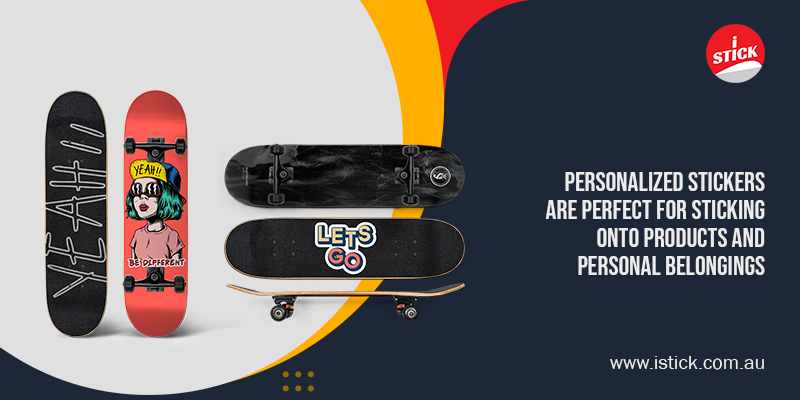 Boost Brand Awareness
Increase brand awareness by giving out your custom sticker and labels in events, trade shows, and expos with your logo on it to spread the word. Nothing feels accomplished unless you see your branded stickers everywhere!
If your potential customers like your services and products, they will proudly flaunt your customized stickers on everything they use in daily life. In a way, customers promote your brand by spreading the word to their family, friends, and colleagues.
An Old Strategy
Custom made stickers for business have been on-trend before the internet. In the era of the digital age, social media can be a great source to promote your business worldwide. But a custom sticker and labels, a physical medium, will let you have an effective ongoing promotion until it fades away or peels off.
If you are planning to get stickers made that help you promote your business with effective advertising and merchandising, try Istick to stand out from the crowd.
A Bridge to Build Customer Relationship
Whether you are running a small business or a large business, building a solid customer relationship in business is vital. After all, customers are the ones who are going to pay and use your service and products. So it's crucial to understand the customer's requirements to build a crucial bridge between them.
Handout free giveaways of stickers, hampers, or stationery products that they can use in daily life, which gives the customers a feeling of belonging to your established enterprise. Istick is a custom sticker maker in Australia that helps produce high-quality customized stickers and helps existing customers recommend your enterprise to people they know.
Custom Made Vinyl Stickers are Cheap
If you plan to advertise your brand, you might need some budget to mass-produce custom-made stickers because small quantities are not worth the time and effort. And custom made vinyl stickers can be printed in large quantities at cheaper rates than branding material or producing stationary.
Are you scrutinizing the internet for affordable custom made stickers? Don't worry; Istick is a sticker printing company in Australia that can produce large quantities of custom vinyl stickers and labels at low rates. You can get a sample to know the quality of the product.
Are you a startup or political leader? Everyone needs a custom-made sticker for business for advertising and promoting stuff. Custom made vinyl stickers are fun and innovative, and people love to peel them off and apply them to things they like.
Consider Istick produces high-quality custom stickers in Australia with customized designs, bulk orders, and fast turnaround times. We will deliver your custom made stickers all around Australia.