Home » sticker stocks »
Gold Stickers – Which one is right for you?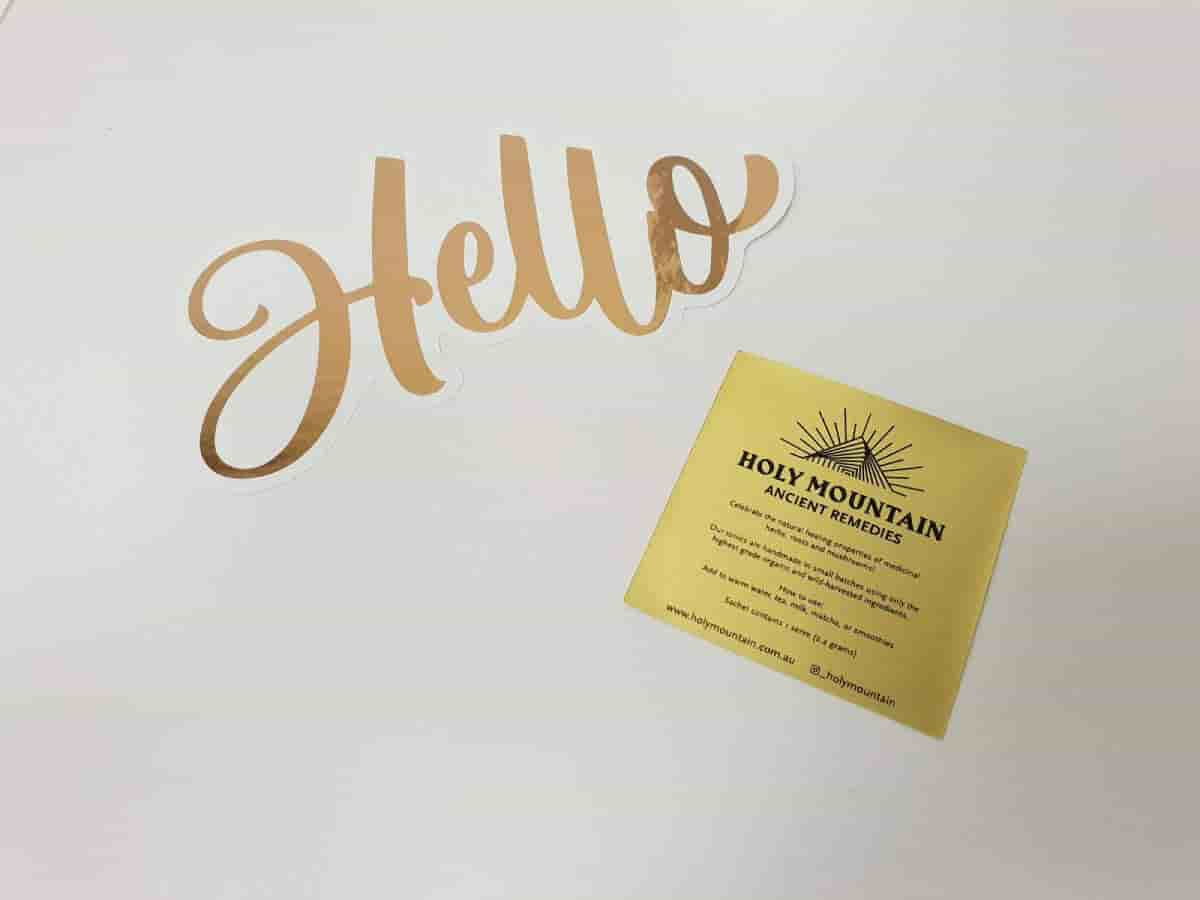 When it comes to gold sticker printing we have a two options available – to print on gold stock or to print IN gold foil. Over the years it seems that the most common option is to print black on the gold sticker printing stock. This produces stickers that are mainly gold (or silver) with the print, usually black, laying above the sticker stock (it should be noted that we can actually print any colour on the gold foil, but most people go for black as it stands out the best and normal print needs a white background to display properly so when printing on any other colour than white colours display differently. This type of sticker works great with logos and line art but images are possible to be printed on but we recommend getting a printed proof if you want this option to make sure you get what you want (or ask one of our print expects for their opinion).  It should be noted that we always laminate our gold sticker stock as otherwise the print can be susceptible to scratching due to the process, but as an added bonus it increases the glossiness of the stock.   We have Gold and Silver sticker stocks available in this range.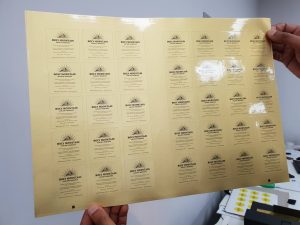 The Second option is to print the actual artwork in gold on whichever stock you prefer.  This option works great on the white stocks we have such as the Brillant white but can even be used on the gold stock to create something really special and really really gold! As we utilise a digital foiling system the actual artwork can even have variable data so every sticker can be slightly different with a gold finish. We also have the ability to foil over an image so if you want to have a different colour background or even a photo in your sticker we can foil over that.  We have Gold, Rose Gold, Silver and White available in the foil colours.