Home » Personalized stickers »
Personalized Stickers vs. Generic Stickers: Which is Better for Your Business?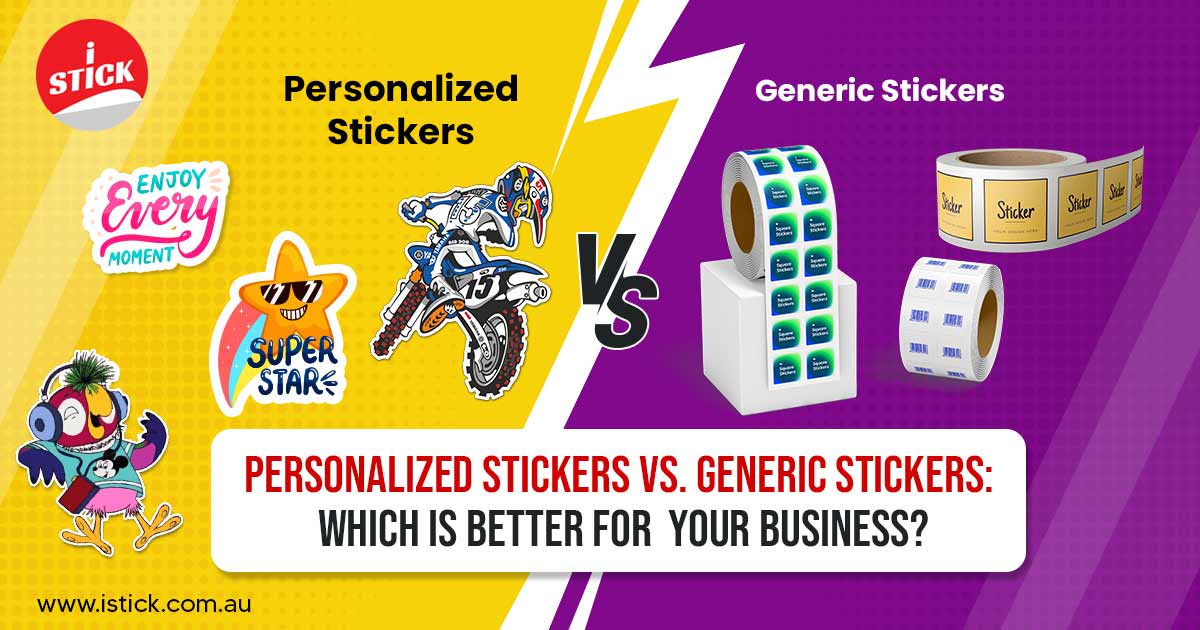 Do you have a promotional event coming up where you plan to give away stickers to the visitors? Are you wondering if you should reach out for the pile of trusted generic stickers lying ready in the office or if you should create personalized stickers for the event? Either way, do not make the mistake of choosing without considering the pros and cons. Sticker printing is a powerful marketing tool and if you want to include it in your promotion strategy, make sure you do it the right way.
There are many commercial establishments for sticker printing in Melbourne whether you want generic stickers or customized ones. Read on to know the advantages of each so you can decide what to use in your marketing plan.
Generic Stickers Can Be Good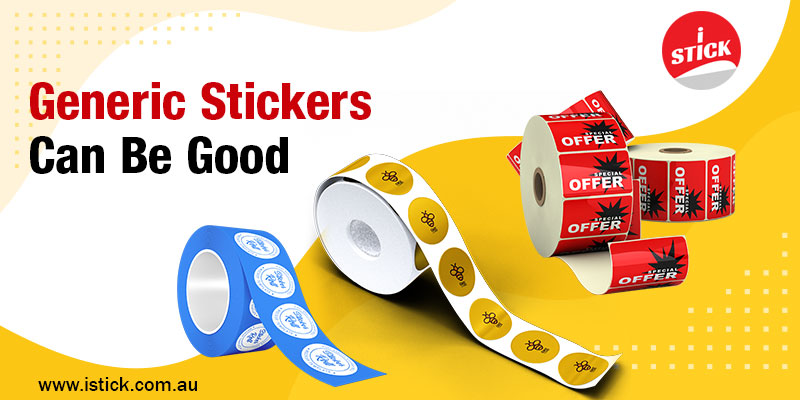 Generic may sound staid and boring but in certain cases, it can be the most practical option. Generic stickers are pre-designed stickers that are available in a set of popular designs in different colors and sizes. They are mass-produced and can be easily procured in large quantities if needed.
Here are a few advantages you get with the option of generic decals and stickers:
Standard stickers are highly cost-effective. They are produced in bulk which makes them an affordable option. If you buy them in bulk the cost per unit comes down even further.
The turnaround time for procuring generic stickers is very fast. You don't need to wait to first get a design created before placing an order to get them printed. You can directly place an order or even buy them off the shelf.
There is less wastage too with generic stickers. If you don't use up all the stickers at an event, you needn't throw them – you can simply keep them for the next one.
Personalized Stickers Are Even Better
While generic stickers are a good option, you want something better than just "good" for establishing your brand. Personalized stickers are that "something better" you need for jazzing up your brand messaging.
Imagine you are a local café owner looking to open new branches across the city. You have identified the perfect event to meet potential partners and lure future customers. Will you use the generic "I Love Coffee" stickers given to you by the organizer, or will you opt to get your own uniquely designed stickers with your logo, colors, and tagline? We know what we would choose!
So, let's see what makes custom stickers such a fantastic option.
The mantra for building a brand is not to waste any opportunity you get to showcase your brand. Generic stickers can be precisely that – a wasted opportunity. The standard sticker may be attractive and catch the customer's eye but it won't help them retain any detail of your brand.
Whether you are an upcoming brand or an established one, it is important that you control how your customers perceive your brand. It is almost impossible to leave an impression on your customer if you use generic stickers. Whereas with the colors and design you choose for personalized vinyl stickers, you can predict the effect they will have on existing and potential customers.
Another reason for the popularity of custom stickers in Melbourne is the versatile range of materials, cuts, and finishes that you get for sticker printing nowadays. You can customize these aspects of the decals depending on the purpose, target audience, budget, etc. This gives you room for a lot of creativity in marketing your brand.
Stickers customized for your business will win you loyal customers. This is because, in comparison to standard stickers, they show that you care and that you are ready to invest yourself in this association. They help establish an emotional connection with your customer, building trust and credibility in the process.
Final Verdict
To summarize the above points, while generic stickers may be the faster and more inexpensive option for your business, personalized stickers will do the job far better. Having your logo, colors, and messaging on the stickers versus a generic design will give your marketing plan an edge.
Whether you are looking at getting generic or personalized stickers in Melbourne, the important thing is to not compromise on quality. However well-designed your personalised stickers may be, they will fail at making an impression if the printing is sub-par; they may even make a negative impression!
At iStick we give utmost importance to quality and craftsmanship. We make sticker printing hassle-free and easy for our clients. We have a wide range of options to choose from. When you hire us, you can forget about delays and budget issues as we give you the best solution suited for your needs.