Home » sticker printing »
The Art of Custom Vinyl Decals: Bringing Your Ideas to Life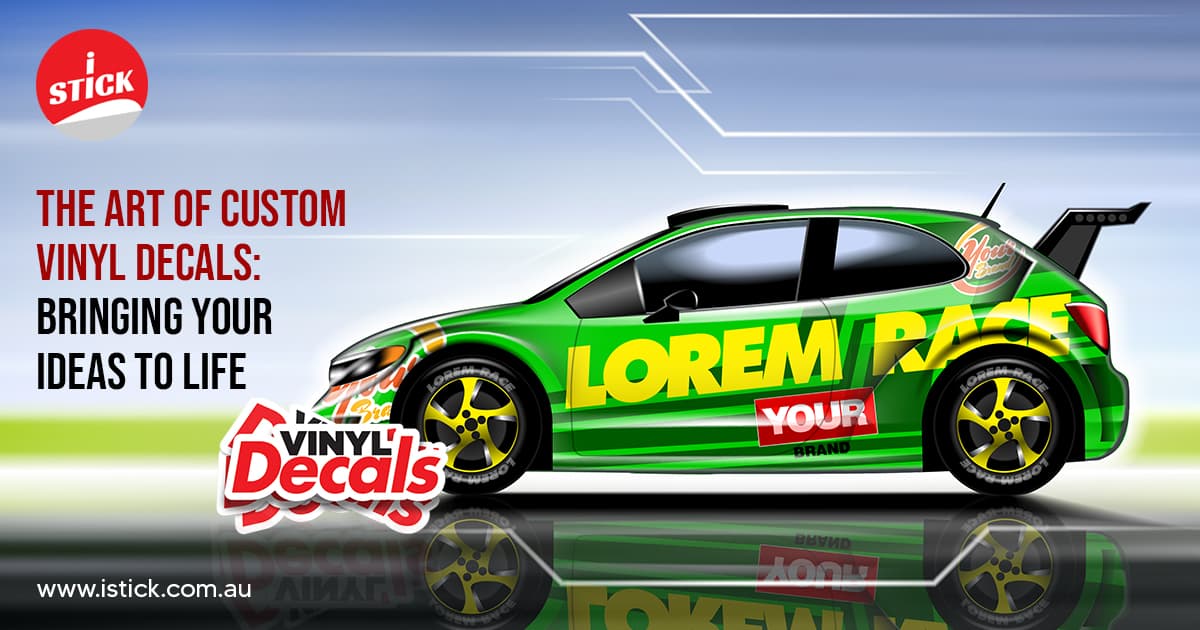 Looking for a creative way to spruce up the rooms at your home or office? Look no further than vinyl decals. Whether you want to communicate a message, express your interest in a cause, or simply make your space fun, customizable vinyl decals are available in an array of sizes, shapes and colors.
Custom vinyl decals are a way for you to express your inner artist in a simple, efficient, and affordable way. From simple shapes to advanced graphics and logos, they can transform any flat surface into one that pops with color.
Custom Vinyl art is gaining momentum as an important part of the home and office decor. Gone are the days when these decals were used only to make your vehicle look unique. Today, with a wide range of options available, these vivid art pieces are also a great way to improve your living space exteriors and interiors.
Vinyl decals are great ways to add some flair to your home and you can create your own personalized designs. Here are some ideas for how to use custom vinyl decals in your home.
Add a Flavour of Love to your Bedroom
When it comes to decorating your bedroom, you don't have to stick with the same old paint designs. Though your bedroom has a central theme, you can always add a personal touch. Style your bed side areas with a sense of passion and love using custom stickers such as hearts and stars. You could also print couple names in bold letters using vinyl labels. You can use these decals to give your space a more wholesome appearance with couple photos, your journey down the lane or even stick your couple goals.
Make your Living Room Look Lively
Energise your living room with wall decals. They are the best way to give your living area a sense of liveliness and brightness. You can go for abstract art or even go for murals. Most of them prefer their favourite paintings to go on their wall. Some of the popular artists include Van Gogh, Monet, or the timeless masterpieces like The Last Supper by Da Vinci.
Transform your Child's Room into a Funky and Fun Space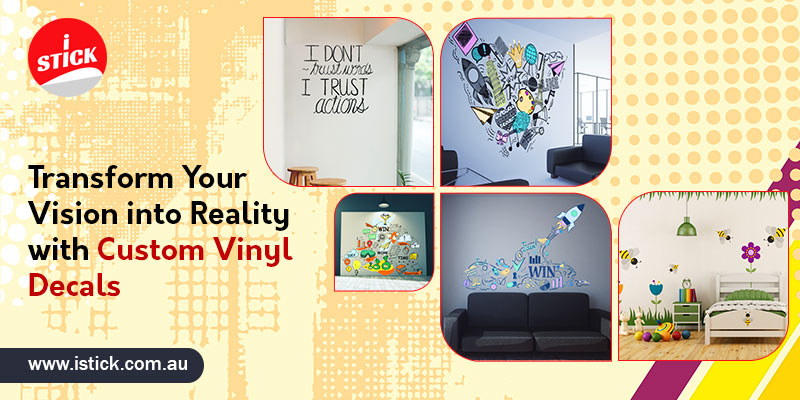 A child's bedroom is a place where he or she can be creative and let their imagination run wild. From the bedding to the wall decor, there are endless possibilities when it comes to creating the perfect space for your child. Create a personalized playroom for your kids by adding their name above the door or on the wall with vinyl lettering.
Convert your child's existing furniture into animals using custom shaped stickers. For example, if your child has a chair with four legs, then you could make it look like an elephant with ears by attaching ears shaped decals on top of each leg. Use them as accents on furniture pieces like dressers or lamps with coordinating colors. You can also use custom vinyl decals on bookshelves to create a unique look that reflects your child's personality.
Transform boring cabinets and drawers with vinyl decals that match your child's interests or favorite characters such as Star Wars characters or Disney princesses.
Bring the Inner Poetry Inside You
People who love words and poetry will fall in love with vinyl decals, especially when they are used in creative ways. Vinyl decals are very versatile and can be used to decorate walls in homes, offices, restaurants, schools, hospitals and more. They can also be used as a form of advertising or branding for companies who want to showcase their brand message on office walls.
Whether it is a phrase that makes you laugh or one that inspires you, vinyl decals will help add personality to your home. You can cover an entire wall with quotes or sayings that inspire creativity (examples include "Dream Big," "Be Yourself," and "There Is No Time For Procrastination"). You could also write your own quotes and add a poetic touch.
Make a Memoir Statement
One of the most popular uses for custom vinyl decals is to create life-size photos. Whether it's a wedding photo or a portrait, you can use this type of custom vinyl decal to create an impact. You could also print your family tree in the living room or bed room with all the crazy pictures of your oved ones.
If you are a travel freak, you could use vinyl decals to post some exotic views and breath-taking poses from your travel album.
Choose your Hero Carefully
Whether you are a fan of superheroes, comic books or film characters, there's no better way to show your love for them than with custom printed decals. You can choose the desired size and the best character that depicts your fan base while printing wall decals. The best part is these vinyl stickers can be easy to apply and remove in case your hero changes with time.
Spice Up Your Space with Istick's Vinyl Decals
Every day is a new opportunity to do something new, to live your dreams and be courageous. With Istick, you can have your own custom vinyl decals designed just the way you want it. We offer a wide range of custom vinyl decals in Australia to ensure that you get the perfect decal for your business or personal needs. We work directly with you to create custom vinyl decals that truly reflect your brand and artistic vision. Create a lasting impression with Istick.